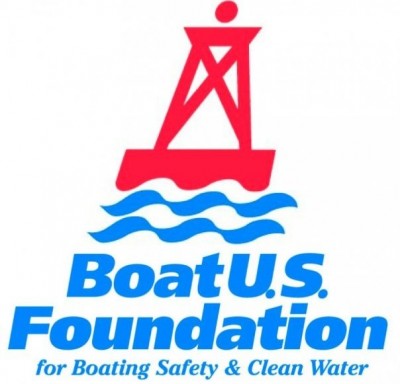 Republicans, soon to gather in Tampa for their National Convention, aren't the only ones keeping a close track on Tropical Storm Isaac, which is expected to strike the Florida coast early Monday. Recreational boaters of every political stripe are urged to make storm preparations for their boat, says Boat Owners Association of The United States (BoatUS). BoatUS offers free online help with the Web's most complete Hurricane Resource Center designed specifically for boaters at BoatUS.com/hurricanes.
"In every storm, big or small, boats get damaged and it doesn't have to be that way," said BoatUS Director of Damage Avoidance Bob Adriance. "Save yourself the hassle of dealing with repairs and lost use of the boat by keeping tabs on Isaac, and making your boat as storm-proof as possible." Vessels kept in slips on open water with little wave protection are most vulnerable. "Just a few hundred yards of open water can churn up breaking waves that can skewer a boat on a piling," added Adriance. The best plan is to remove it and store it on high ground, with proper blocking and tie downs.
As of now, Florida is a direct target of the storm's wrath, and the long-term forecast for next week is for the storm to head up the Eastern Seaboard, potentially affecting boaters as far north as New England.
BoatUS.com/hurricanes offers easily downloadable storm planning materials including up-to-the-minute storm tracking tools with live satellite images, a hurricane preparation worksheet, an in-depth Guide to Preparing Boats and Marinas for Hurricanes, and checklists for what to do before and after a hurricane strikes. Sample hurricane plans for boat and yacht clubs are also offered.
While the safest location for a boat during a storm is on land, boaters may also want to ask their insurer if their policy offers help in paying for the cost of a storm-related haul-out. (All BoatUS insureds have Hurricane Haul-Out coverage.) Boat owners seeking the services of a professional delivery captain to move a vessel to a safer location can go to the BoatUS Captains Locator at BoatUS.com/hurricanes.