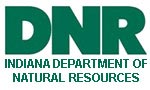 Gov. Mitch Daniels announced today that Indiana will continue to participate in the Recreational Trails Program (RTP) that has provided $14.5 million in federal funds for more than 100 trails projects in the state since 1994.
The Moving Ahead for Progress in the 21st Century Act (MAP-21) recently passed by Congress reauthorized RTP for the next two federal fiscal years beginning Oct. 1 but also gave governors the option to not participate. Daniels chose to renew Indiana's commitment to trails initiatives, which fits with the Hoosiers on the Move plan he announced in 2006.
"Hoosiers on the Move established an ambitious goal of having a trail within 7.5 miles or 15 minutes of every Hoosier citizen by the year 2016," Daniels said. "We're getting close, and continued funding from the Recreational Trails Program over the next two years will put us over the top in fulfilling that goal."
RTP is a matching grant through the Federal Highway Administration that funds multiple trail types, including bicycle/pedestrian greenways, mountain biking, equestrian, water and motorized (ATV, motorcycle, four-wheel drive). RTP funds are routed through the Indiana Department of Transportation and administered by the DNR Division of Outdoor Recreation.
"We have completed over 100 miles of trails and funded development of Redbird and Interlake state recreation areas that provide access to 75 more miles of trail specializing in motorized vehicle recreation," said Steve Morris, director of the DNR Outdoor Recreation. "Other noteworthy projects include the award-winning mountain bike trails at Brown County State Park, and rail-trails like Pumpkinvine in Elkhart County and Panhandle Pathway near Winamac.
"Numerous other greenway and community park trails have been completed in 53 counties that have received RTP funding."
Indiana's RTP provides 80 percent federal reimbursement for eligible projects, which must provide public access to trails. All units of government and agencies incorporated as not-for-profit corporations are eligible to participate. Applicants may request grant amounts from a minimum $10,000 to a maximum of $150,000.
RTP funding is derived from revenue received by the Federal Highway Trust Fund from the federal motor fuel excise tax paid by users of off-road recreational vehicles such as snowmobiles, off-road motorcycles, all-terrain vehicles and off-road light trucks.
One of the requirements for a state to receive RTP is having a state trails advisory board. For information about the Indiana Trails Advisory Board see Indiana Department of Natural Resources.
Image courtesy of Indiana DNR