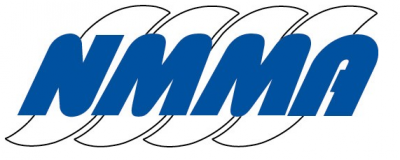 U.S. Coast Guard Considering Proposal
The Marine Retailers Association of the Americas (MRAA) and the National Marine Manufacturers Association (NMMA) have come together to submit a consensus proposal to the U.S. Coast Guard (USCG) regarding model year enforcement.  The USCG is currently reviewing the proposal.
The USCG formal definition of a boat's model year begins on August 1st and ends on July 31st. However, for many years boat manufacturers produced new vessels on their own timeline, in accordance with informal USCG guidance. In the spring of this year, the industry became aware that the USCG began enforcing the August 1 model year start date, leaving manufacturers with compliance problems that would require the shutdown of boat manufacturing facilities for as much as eight weeks during the summer, resulting in the potential loss of jobs and important economic impact.
Following a meeting with the USCG, NMMA was asked to work with the recreational boating industry to develop a consensus position on the definition and enforcement of the model year.  In an historic meeting, board members from the MRAA and NMMA met to develop a recommendation and have since submitted it to the USCG.  This was the first time on record that the two associations have come together to develop a workable solution.
The solution offered would keep the model year target date at August 1, but includes a 61-day grace period prior to August 1 during which new model year products may be shipped.  The proposed solution includes two exemptions: First, manufacturers of boats 30 feet and over will have the freedom to designate model year without regard to the August 1 target date and grace period.  Second, manufacturers may introduce an entirely new model mid-year with the next-model-year designation.  New models are defined as significantly structurally different than any model in the manufacturer's current line-up. In the case of both exceptions, the product cannot be shipped before January 2.
MRAA and NMMA have delivered the proposal to the USCG and requested its implementation.
"Through a commitment to partnership and cooperation, the industry has come together to develop this important proposed solution," says NMMA President Thom Dammrich. "We anxiously await feedback from the Coast Guard."
"What makes me proud about this recommendation is that although both sides of this conversation came into the meeting with very disparate positions, after hours of constructive conversation, we were able to walk out with a recommendation that we could all live with," says Matt Gruhn, President of the MRAA. "This meeting was underscored by a commitment to partnership, and I am happy that we now have definition to this long-debated industry issue."
For questions or media inquiries please contact Lauren Dunn at 202-737-9752 or [email protected] or Matt Gruhn at (763) 315-8043 or [email protected].
Logo courtesy NMMA