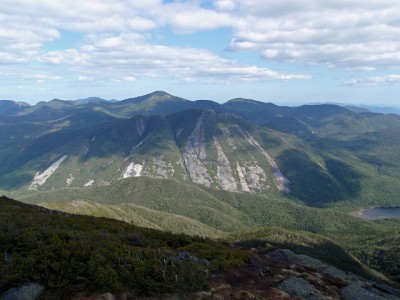 The 49ers of the nineteenth century made history for being the first to excavate gold in the west and make a profit for themselves. In the twenty-first century, we have the 46ers who have nothing to do with the Gold Rush, but rather have another sizable achievement under their belts.
To become a 46er, a person must hike to the top of 46 of the Adirondacks' highest peaks, originally measured to be 4,000 feet or more in elevation by topographer Verplanck Colvin. Since then, three of the peaks have been measured to be just under 4,000 feet and one well above 4,000.
Jerry Levine, 82, of Cortlandt Manor, New York will now have his name down in the history books not only for becoming a 46er, but for becoming the oldest 46er to scale the peaks. He completed the climb at 82 years of age with his family supporting him the whole way. At the same time, Levine's hike raised money for the Adirondack Scholarship Foundation, a program that provides funding for children to attend summer camps.
Levine took the title from the late Al Laubinger of Moreau, Saratoga County. Laubinger was also 82 years old when he bagged all the Adirondacks highest peaks, but he was several months younger than Levine. Levine will turn 83 this September.
"It was a tough hike climbing, but I was determined to do it and I feel great right now," Levine told the Adirondack Daily Enterprise shortly after finishing. "If someone told me I had to do another leg, I'd still want to do it."
Watch an interview with Jerry Levine from NBC New York. Within is footage of Levine climbing and video of some family members that joined him.
Image from David Smith (drsmith7383) on the flickr Creative Commons