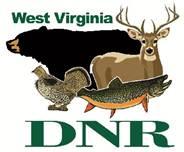 If you're an early-to-rise person, Kanawha State Forest is offering a wildlife-watching challenge. "The wildlife is not the challenge," said Sara Miller, summer naturalist at the forest. "The activity is about challenging people to be quiet and patient enough to watch nature. Wildlife will come to you if you can relax, put the cell phone down and watch."
The challenge-takers should wear earth-toned clothing and reduce or use scentless soap on this day. The challenge is to sit silently long enough to observe wildlife that will wander by.  Miller will have simple blinds and help participants determine how to be undetected by wildlife and how to choose best areas to set up for specific species. Miller limits the activity to five.
"This isn't about quantity of attendees. It is about a quality experience," Miller said.
Miller, a Kanawha County native, is an avid bird watcher and enjoys sharing nature with children and adults.  She is a hunter and is outdoors-oriented.  "I like looking at nature with the eyes of a sportsman and the understanding of an environmental teacher," she said.
Miller's wildlife-watching challenge idea came about as she recalled a tree stand incident with North Bend State Park naturalist Adam Kirk. "I was sitting in a tree stand during deer season and suddenly was being 'observed' by a close encounter with a chattering squirrel inches away." Kirk relayed a similar experience.
"It was a reverse watchable wildlife moment," Miller said.  "I wondered how many people have never sat really still like I do in a tree stand or sit in a blind and watch wildlife or have wildlife come to you.  Anyone can do this–anyone." Miller says using blinds also means using good common sense – particularly during hunting season.
There is no charge to participate, but registration is required. Miller invites anyone interested to call the forest at 304-558-3500 to take the challenge.
Miller has "Turkey Tag" scheduled at 1 p.m., also on Aug. 25, starting at the Overlook Rock Trail.  Activities are offered to the public at no cost.  Miller posts summer weekend activities conducted at the forest on www.kanawhastateforest.com.
Image courtesy West Virginia Division of Natural Resources