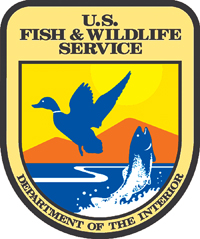 Do you have some spare time, enjoy wildlife, and want to interact with people of all ages? Consider becoming a volunteer at Sacramento National Wildlife Refuge Complex.
The refuge complex is actively recruiting volunteers to participate in the visitor services program. Volunteers are needed at the Sacramento and Colusa National Wildlife Refuges, and at the Llano Seco Unit. Three types of volunteer opportunities are available:
Visitor center staff – duties include greeting visitors, staffing a gift shop, and providing information on refuge recreational opportunities.
Refuge ambassadors – duties include leading public tours on the trails or working outdoors interacting with the public at our popular observation decks.
Education program – helping with educational programs, assisting with special events, working in the visitor center and selling merchandise at the bookstore.
Volunteering is fun but does require a commitment. Sacramento National Wildlife Refuge Complex is looking for weekend volunteers who can serve a minimum of five hour shifts several times a month between October and February. Volunteers must be at least 16 years old. Anyone under 18 must have parental approval.
Refuge staff will provide the necessary training and equipment. All you need to provide is the time, enthusiasm, and willingness to learn about wildlife! For more information or an application, visit the refuge complex's volunteer website at www.fws.gov/sacramentovalleyrefuges/ or contact Lora Haller at 530-934-2801. Interviews and selections will be made by October.
Image courtesy U.S. Fish and Wildlife Service