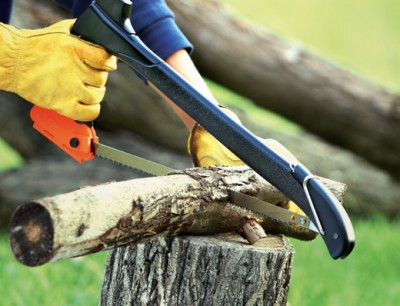 Zippo's expansion into outdoor products is making a serious impression on the industry. At the Outdoor Retailer Summer Market show in Salt Lake City, Utah this July, the company revealed six new, innovative products in its outdoor line. Zippo is not transitioning away from the line of legendary products it makes, but is rather extending its line.
Chris Funk, marketing product manager said, "Zippo is synonymous with durability, reliability, and performance, and bringing that heritage to the outdoor market was a natural progression for the brand. We invested significantly in consumer research and identified a number of unmet needs. With that in mind, we've focused on building a higher class of product to deliver the best possible experience for consumers. Enhancing the overall camping experience is at the heart of Zippo Outdoor and what's positioning the brand for success in the marketplace."
One product that has been garnering lots of attention is the 4-in-1 Woodsman. The company's press release about the item states,
One of the most versatile tools to ever hit the campground, the Zippo 4-in-1 Woodsman can handle nearly any job as it can chop, saw, hammer and pull stakes. The Woodsman's chameleon-like functionalities are due in no small part to its ergonomic design. A 15 inch blade, held tight by a locking cam and tension compensator, can saw wood up to four inches in diameter, and when not in use, the blade can be safely stored within the Woodsman's handle. Remove the hatchet safety sheath which doubles as a hand grip for the saw, to reveal a five inch blade that makes chopping wood a breeze. Spin the Woodsman around to leverage the integrated mallet and stake puller to help set up or tear town camp quickly.
Christen Costa, a product reviewer for gadgetreview.com, appreciated the 4-in-1 Woodsman for its multi-functionality. When you are trekking through thick brush for hours, it's important to pack light, but not too light, Costa said. The Zippo Woodsman was perfect for a tool that packs light, but is able to still saw firewood, hack down trees or limbs that stand in your way and work as a hammer tent stake.
With that in mind, Zippo is meant to cut oak up to 4″ in diameter and not an entire tree. "Though we're confident in a pinch you could knock down thicker trees," Costa wrote.
The other five products unveiled in the line were:
Windproof Stove
All-Terrain Grill
Utensil Tree
Campfire Carrier
Rugged Lantern
The 4-in-1 Woodsman is slated to come out in spring 2013 with a retail price of $74.95. For more information visit www.ZippoOutdoor.com or Facebook at www.facebook.com/ZippoOutdoor.
Images courtesy of Zippo Outdoor