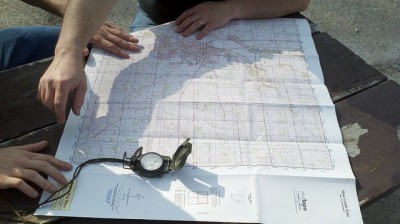 Scottish police have had to lead four separate groups of hikers to safety in just the past week at taxpayers expense. One group of 14 hikers required the use of mountain rescue teams and a Royal Navy helicopter when they encountered bad weather on Ben Macdui in the Cairngorms, a rugged mountain range in central Scotland.
Chief Inspector Andrew Todd, co-ordinator of mountain rescues in Grampian, Scotland has been involved in mountain rescue for nearly 20 years, according to the BBC.
"Whilst technology can and does play an important part in raising the alarm or assisting navigation, it appears we may be about to witness a marked increase in the complete reliance of smartphone apps to navigate some of the UK's highest mountains," Todd said.
"What is particularly concerning is that the individuals who are relying on this apparently inappropriate technology often do not possess even rudimentary mountain navigation skills."
Sean Mclachlan, a writer featured on Gadling.com wrote, "basic orienteering with a map and compass is not difficult to learn. I've been teaching my 6-year-old and his brain hasn't melted. Not only do a map and compass not have to rely on getting a signal, but they help you understand the land better and give you a feel for your natural surroundings."
Grampian police have therefore issued a call for hikers to learn orienteering skills, something that can be valuable for hikers everywhere across the world, not just in Scotland.
Image from virtualtitus on the flickr Creative Commons