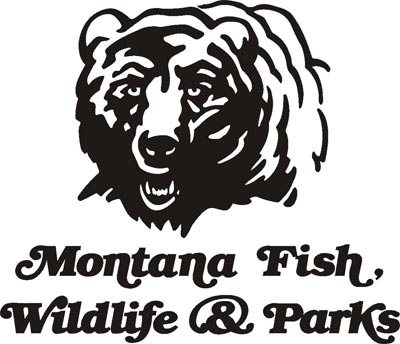 A temporary closure of the campground at Russell Gates Fishing Access Site along the Blackfoot River has been lifted after Montana Fish, Wildlife and Parks (FWP) officials removed a black bear that posed a human safety risk early Wednesday morning. The closure went into effect yesterday to minimize public safety concerns while FWP captured and removed the bear. Both the campground and day use areas are again open for public use.
The cinnamon-colored black bear was captured and euthanized for entering a tent and eating food off a picnic table in the presence of people.  The bear, a 3 or 4-year-old female, weighing about 150 pounds was without young, according to FWP bear management specialist, Jamie Jonkel.
"This bear had received food rewards in the past and learned that humans posed no threat, which made this a dangerous situation," said Jonkel.  "There are a lot of berries in this area, which means there will be more bears, and we really need people to keep their foods contained."
FWP urges people to report unattended and unsecured foods at campgrounds and other recreation areas by calling the Region Two office at 406-542-5500.
Logo courtesy of Montana Fish, Wildlife and Parks