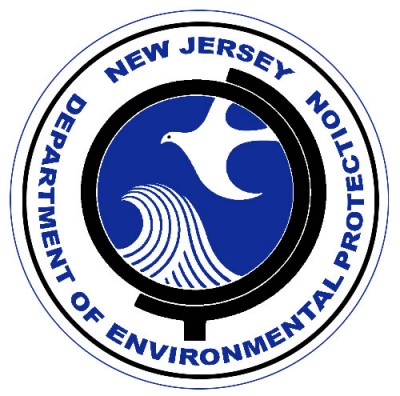 A light breeze rustles tall saltmarsh grasses on Cheesequake Creek as kayakers peer at marsh wrens through binoculars. Diamondback terrapins sun themselves on logs and rocks, while tiny fiddler crabs peek out from the muddy banks.
This bucolic scene may seem like a distant destination from the beaten path. But in reality, the subtle and natural wonders of Cheesequake State Park are just a stone's throw from the Garden State Parkway.
And while the serenity of Cheesequake Creek kayak ecotours are certainly a highlight of this 1,274-acre park in Old Bridge, Middlesex County, the added fishing, hiking and camping available among the coastal wetlands and forests also make for quality and sometimes surprising getaways in the well-developed Raritan Bay region.
"Cheesequake State Park is another jewel in the state's incredible park system, offering our residents a wealth of affordable recreational opportunities and not far from home,'' said Department of Environmental Protection Commissioner Bob Martin. "We urge residents from all parts of the state to take a drive, spend a day and explore this terrific venue.''
The Christie Administration, which recognizes the importance of keeping all of New Jersey's state parks open, affordable and even more accessible during tough economic times, last year launched a long-term strategy for keeping parks sustainable for future generations by improving visitor services, amenities and activities, such as those offered at Cheesequake.
"Cheesequake State Park is unique in many ways and provides a welcome escape from the hectic routine of daily life," said Rich Boornazian, Assistant Commissioner for Natural and Historic Resources. "There are so many ways to enjoy this park. Whether it's swimming, camping, hiking, fishing, crabbing, or canoeing and kayaking, there is no shortage of options to help you get away from it all."
Derived from the Lenape word Cheseh-oh-ke, meaning upland or "upland village," Cheesequake is distinctive in that it encompasses hilly northeastern hardwood forests, open fields and even an isolated section of the Pine Barrens that drops down to saltwater marshes and freshwater marshes along Cheesequake Creek.
From the water or land, more than 160 species of birds can be found within a rainbow of tree specimens, including Atlantic white cedars, red maples, black birches and Sweetbay magnolias.
The park started as a good buy for New Jersey. In 1937, the state Legislature set aside $100,000 for the purchase of the property. A year later, the first portion of what would become the park – a 250-acre tract of farmland and a Civil War-era mansion – was sold to the state by the Favier brothers. The land went for just $30 an acre, according to an old copy of the Matawan Journal.
Parcels were added and the Civil Conservation Corps helped develop the park. It opened in June 1940, just months before America's entry into World War II. Today, it is operated and maintained by the New Jersey Division of Parks and Forestry and is part of the New Jersey Coastal Heritage Trail Route.
Some of the park's history, as well as its diverse mix of flora and fauna from both northern and southern ecosystems, can be found at Cheesequake's nature center.
"It's a great place to start your tour, to learn what the park has to offer," said David Donnelly, superintendent of Cheesequake State Park.
Of course, observing the natural treasures via Cheesequake State Park's kayak ecotour is what draws many visitors.
Created by a grant from the National Trails Program and guided by naturalist Jim Faczak and his wife, April Lippet-Faczak, the ecotour includes natural resource education, maritime history and kayak safety and skills.
The program was launched in 2007 and was such an immediate success that the Edison Wetlands Institute and the Conserve Wildlife Foundation provided additional grant money after the first summer. Some of those funds were used to purchase binoculars and radios to assist in the nature interpretation.
"We saw a need to educate the public about the importance of salt marshes, and what better way than in a kayak," Jim Faczak said.
The 3-1/2-hour program, free with park admission, begins with a kayak safety lesson, conducted by April Lippet-Faczak. Participants then get on the water and paddle toward Hooks Creek Lake.
As participants travel through the creek, the Faczaks explain the intertidal nature of the marsh and how it drives the ecology of the region while pointing out the different species within their reach – including fiddler crabs, shrimp, sea pickles, mussels and pelicans. There are even the occasional sightings of a Bald Eagle or Black Skimmer or birds on the threatened or endangered species list.
After a stop at Steam Boat Landing for lunch, it's time for some culture. Kayakers go back in time with a presentation on how Native Americans used this land for shellfish harvesting and fishing. They'll also get a chance to make a shell necklace similar to those worn centuries ago before paddling back to the launch area to conclude the journey.
"The program gives me an inner self-satisfaction of knowing that park patrons have gotten a great recreational and educational experience, including an understanding of salt marshes and their importance to man and the surrounding environment," Jim Faczak said. "When an ecotour participant passes over a creek on their Garden State Parkway travels, I'm sure their view of the marshland will be quite different."
Registration for the Kayak Ecotours is required. There is a limit of 13 people per tour, first come, first serve. Dates remaining for the tour this summer are Aug. 18, Sept. 1 and Sept. 8. To register, please call 732-566-3208.
Self-guided tours are also available for visiting kayakers who'd like to navigate the well-marked Cheesequake Water Trail. A corresponding, waterproof brochure pointing out historic locations and unique plants and wildlife is available.
For those who enjoy the simple pleasures of enjoying a park on foot, Cheesequake also has much to offer. There are five designated trails ranging from 1-1/2 to 3-1/2 miles. The Red, Yellow, Green and Blue trails, which range from easy to moderate with inclines, are for hiking and walking. The multi-use White trail is for hikers and mountain bikers.
The fresh-water fishing of Hooks Creek Lake – about six acres large – offers ample opportunity to land a trout, bass, catfish or sunfish, while crabbing from the ADA-accessible Crabbing Bridge is also available.
More than 40 tent and trailer sites with fire ringers and picnic tables are available for campers. Each site has flush toilets and shower facility within walking distance. The summer fun continues with swimming and boating on the lake, but there are certainly those who enjoy the fall hikes and winter sledding, cross-country skiing and snowshoeing available at the park.
"That's the one thing that not everyone realizes about this park," Donnelly said. "It's great for the summer, but this is also a four-season park in the truest sense of the word. We encourage people to come out in all seasons."
For more on Cheesequake State Park, visit: http://www.state.nj.us/dep/parksandforests/parks/cheesequake.html
For information on the geology of Cheesequake State Park, visit: http://3dparks.wr.usgs.gov/nyc/parks/loc50.htm
Logo courtesy of the New Jersey Department of Environmental Protection