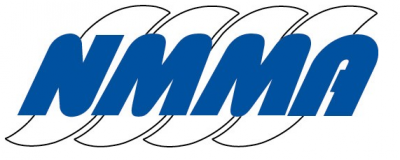 The National Marine Manufacturers Association (NMMA) and the National Insurance Crime Bureau (NICB) have initiated the first national database of vessel information.  Similar to vehicle identification numbers, this new collection of boat manufacturing data can be used to assist in boat identification, helping to deter and prosecute crimes involving recreational boats.
According to the NICB, each month more than 500 vessels are stolen in the United States costing boat owners and their insurers millions of dollars annually.  In turn, boat thieves often sell these stolen vessels to unsuspecting consumers for a large profit.  This database will enhance the efforts of the U.S. Coast Guard (USCG), law enforcement personnel and the NICB to prevent, detect and report potential marine thefts and insurance fraud and at the same time protect boaters.
Before the creation of the database, law enforcement had to contact the particular boat manufacturer to verify craft information.  Now, this new tool will streamline the access that law enforcement officials and insurers have to important identification information.  The database will also serve the USCG in their work to accurately report and record on-water accidents.  Boaters themselves will benefit from this improved system of data collection, allowing for faster vessel recovery in cases of theft.
The data that NICB is collecting from boat manufacturers includes the hull identification number (HIN), brand, model, year, length and other identifying factors.  Some records may also contain component serial numbers, which can further assist law enforcement and the NICB with vessel identification.  The database is currently live and ready for manufacturer participation.  It is imperative that boat manufacturers participate and share information that will directly assist officials in thwarting thefts, reporting them when they do happen and collecting more accurate data in order to identify stolen boats.
NMMA's role included a Memorandum of Understanding with NICB, working jointly to move the project forward to completion.  Supporters of this endeavor include Brunswick Boat Group, Grady-White Boats and Forever Resorts, which generously volunteered to help define the best data for inclusion in the database and to beta test the program for NICB.
NMMA President Thom Dammrich says, "It's critical that boat manufacturers participate in this program. Ensuring that our law enforcement officials are efficiently able to track boats based on this new identification system will not only help deter thefts, but it also allows us to collect important data on a boat to thwart future crimes."
To contribute your boat model information, contact [email protected].  For questions or media inquiries please contact Lauren Dunn at 202-737-9752 or [email protected].  For more information about the database, read the info-sheet here. To register for a webinar on September 20, 2012 about the project click here.
Logo courtesy of the National Marine Manufacturers Association