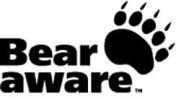 Tonto National Forest officials announced on Aug. 8 the modification of a temporary area closure order which was enacted in June due to three bear attacks on the Payson Ranger District during May and June. The modified closure order reduces camping restrictions and goes into effect immediately.
"Due to public health and safety concerns and the preponderance of bear sightings this year, along with three attacks on humans during the past two months, Ponderosa, Upper Tonto Creek, Lower Tonto Walk-In, Christopher Creek and Sharp Creek campgrounds were closed last month," stated Rachel Hohl, district recreation specialist, in a news release. "Now, with the increased live fuel moistures, we should have improved vegetation production for the bears."
These are the campground requirements addressed by the current order:
Sharp Creek will re-open.
Christopher Creek will re-open: Only hard-sided campers are authorized. The Christopher Creek day-use area will have garbage removed every evening by the host and will receive a bear-proof trash can.
Upper Tonto will re-open: Only hard-sided campers are authorized. Note: Sites are small in this campground so trailers have to be short or only over camper type mounts.
Tonto Walk-In (Lower Tonto): Remains closed to overnight usage (a tent camping campground only). Open 6 a.m. – 6 p.m.
Houston Mesa/Horse Camp: Currently open.
Dispersed camping areas:

405/405A Dispersed Loop (including Bear Flats and Lower Tonto Creek):  Open for day-use only (no camping): 6 a.m. – 6 p.m.
Upper Tonto Creek Dispersed Area and Horton Trail Area (Hwy 260 to Hatchery): Open for day-use only (no camping): 6 a.m. – 6 p.m.
Ponderosa Campground remains closed for the season.
Extensive 'Bear Aware' educational efforts and warnings to the public to take extra precautions while camping this year will continue. Forest officials said more bear-proof trash cans have been ordered and will be installed when the district receives them.
For more information about wildlife on the Tonto National Forest, please contact the Arizona Game and Fish Mesa office at (480) 981-9400.
For further information on the modified closure order, as well as a map, see the Tonto National Forest website at www.fs.usda.gov/tonto or call the Payson Ranger District administrative offices at (928) 474-7900.
Logo courtesy of the Arizona Game and Fish Department