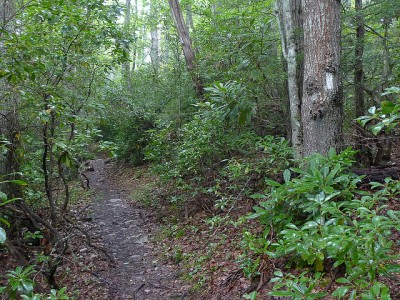 One of the three longest and best known trails in the United States marks its 75th anniversary August 14 and although the trail is here to stay, its path is constantly changing.
The trail that stands between Georgia and Maine today is essentially the same trail as it was when it was first completed on August 14, 1937, but certain sections have been moved around.
"Will it move a little to the left, a little to the right?" said Mark Wenger, executive director of the Appalachian Trail Conservancy in an article by Vicki Smith for the Huffington Post. "Yes, depending on the physical attributes of the area."
The trail has been shifting its path slightly based on public purchase of areas that offer hikers access to scenic landscapes or waterways along the trail. The path is moved as those areas become available to the public. According to Smith, "nearly 99 percent [of the original trail] has been relocated or rebuilt, and transferred from private to public ownership."
From the Appalachian Trial Conservancy release commemorating the event,
Many of the A.T.'s most cherished highlights were not part of the A.T. in 1937: Roan Mountain, Tennessee; the Mt. Rogers High Country, including Grayson Highlands, Virginia; the Pochuck Creek swamp, New Jersey; Nuclear Lake, New York; Thundering Falls, Vermont; and Saddleback Mountain, Maine, to name a few.
It is estimated that as many as two to three million people visit the trail yearly. Approximately 2,000 to 3,000 of those people attempt thru-hikes at the appropriate season. Thru-hiking is completing the whole trail in one attempt from end to end – a distance of 2,184 miles.
According to the Appalachian Trail Conservancy, "people from across the globe are drawn to the A.T. for a variety of reasons: to reconnect with nature, to escape the stress of home and work life, to meet new people or deepen old friendships, or to experience a simpler life."
The trail has indeed come a long way since the time it was completed and opened to the public. It is currently part of the National Park System, managed by the Appalachian Trail Conservancy, National Park Service, U.S. Forest Service, 31 local clubs and various state agencies.
Image from dmott9 on the flickr Creative Commons