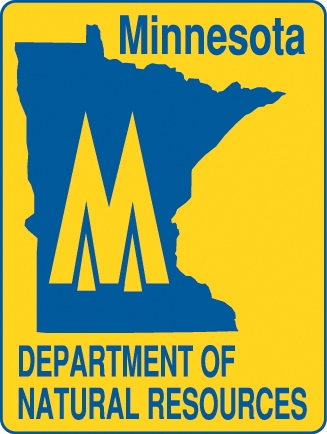 The Minnesota Department of Natural Resources (DNR) reminds visitors that only approved firewood is allowed on land administered by the DNR, which includes state parks, state forests and wildlife management areas. In recent weeks, various state parks have been experiencing a surge of people bringing in unapproved firewood.
Firewood restrictions are needed to help prevent the introduction or spread of damaging forest pests, including emerald ash borer, gypsy moth and oak wilt. Firewood can harbor many different invasive pests. Once established, these pests can have dire consequences for Minnesota forests. Approximately 50 percent of overnight visitors typically bring firewood to Minnesota state parks and forest campgrounds annually, putting state lands at high risk for pest infestations.
Firewood is approved by location, not by vendor. Firewood approved for use at one state park is not necessarily approved for use at another state park.
There are several types of firewood approved by the DNR for use on state administered lands. Approved firewood must meet one of the following conditions:
Firewood offered for sale by the DNR.
Firewood offered for sale to the public by a vendor that has successfully completed the DNR approval process. A vendor ticket, bundle label or sales receipt must accompany the firewood. This firewood must meet one of these conditions:

Non-ash firewood originating on lands within Minnesota and within 50 miles of the DNR land on which it is to be used.
Firewood of any species originating from Minnesota that has been certified by the Minnesota Department of Agriculture.

Firewood that consists of kiln-dried, clean (unpainted and unstained) dimensional lumber that is free of any metal or foreign substance. Pallet boards are not considered approved firewood.
"We encourage our visitors to help us protect our trees," said Sue Olin, Lake Bemidji State Park assistant manager. "Our state parks, forests, wildlife management areas and other DNR lands are vulnerable to invasion from nonnative forest pests."
A good rule of thumb to using firewood on state lands is to "buy it where you burn it." State park visitors are strongly encouraged to burn all firewood purchased from the park before leaving. In many state parks, visitors can sell back any unused, unopened bundles they purchased at that park.
The DNR also recommends that people avoid transporting wood from their home area to their lake cabin or other recreation sites around the state.
For more information on approved firewood for use on lands administered by the DNR, visit http://www.dnr.state.mn.us/firewood/index.html.
To locate a DNR-approved firewood vendor, visit http://www.dnr.state.mn.us/firewood_vendors/vendors/list.html.
Logo courtesy of the Minnesota Department of Natural Resources