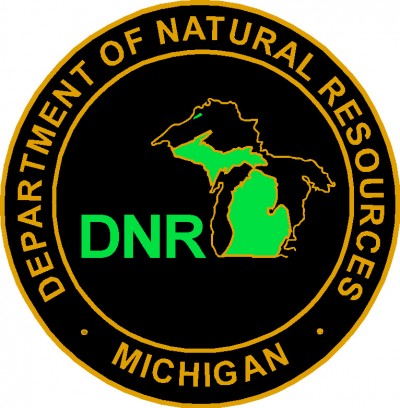 The Mouth of the Two Hearted River State Forest Campground # 2, located in the Upper Peninsula's Luce County, has reopened. The campground was previously closed due to damage caused by the May Duck Lake Fire.
"Department of Natural Resources' Forest Resources Division and Parks and Recreation Division staff have worked diligently since the Duck Lake Fire to get the popular campground reopened for safe public use," said Ron Olson, chief of the DNR Parks and Recreation Division. Most of this work centered on removing damaged trees and brush in and around the campground.
Culhane and Pike Lake State Forest Campgrounds remain closed at this time. Bodi Lake, Reed, and Green Bridge are alternate State Forest Campgrounds in the area that were not damaged by the Duck Lake Fire and remain open for public use.
For additional information about these State Forest Campgrounds, call 906-492-3415 or visit www.michigan.gov/stateforestcampgrounds.
Logo courtesy of the Michigan Department of Natural Resources