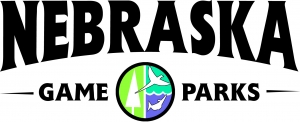 The body of a 36-year-old Colorado man was recovered by dive and rescue teams at approximately 9:45 a.m. Mountain Time on Sunday, Aug. 5, at Lake McConaughy. The victim had been missing since Friday evening when the raft he was riding capsized during a storm.
The Nebraska Game and Parks Commission, Keith County Sheriff's Office and the Keith County Attorney are investigating the incident, and dive teams from Lake McConaughy, Kearney, Sutherland, Scottsbluff and Imperial assisted.
Thirty-three boating accidents have been reported in Nebraska so far in 2012, including five fatalities.
Logo courtesy of the Nebraska Game and Parks Commission