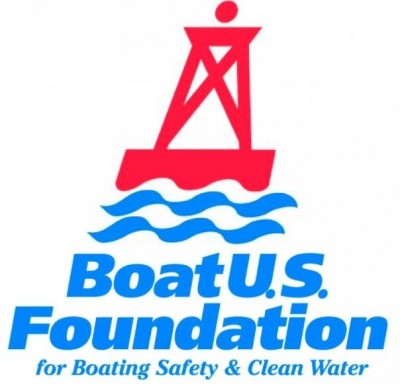 Captain Derek DeBord has purchased the local on-the-water boat towing company, TowBoatUS Lake Norman, North Carolina, which offers boaters 24/7 non-emergency assistance with breakdowns, running out of fuel or running aground. The USCG-licensed DeBord, a former Hickory, NC, Water Rescue Squad member and current Catawba County Sheriff's Office Reserve Patrol Deputy Sheriff, is joined at the company by his wife, Cheryl, who handles the company's accounting and is an experienced First Mate. "She runs on towing calls every chance she gets," said Capt. DeBord.
Much like an auto club for boaters, TowBoatUS offers on-the-water towing plans for freshwater boaters and anglers for just $58 a year, which includes BoatUS or BoatUS Angler membership. Boaters without a towing plan face costs that nationally average $600 per incident. "That's why signing up for just $58 a year makes a lot of sense," added DeBord. His company is also part of BoatUS Towing Services, the world's largest on the water towing network with over 300 waterfront locations and over 600 towing assistance vessels – three times larger than the closest competitor.
TowBoatUS Lake Norman has three boats servicing the lake: a 22-foot Twin Vee catamaran, 24-foot center console and 22′ Boston Whaler Defender with twin 200 HP outboards. His three towboats, are all painted a distinctive red with "TowBoatUS" in white letters along their sides and they are fully rigged for towing and salvage work, carrying extra fuel and engine fluids, pumps, dive gear and battery "jump packs".
"Our goal is to provide a quick response and friendly service," said DeBord, who has boated for 18 years, most recently aboard the family's 30-foot Chaparral, which is kept on Lake Norman. DeBord and his wife also trailer to locations such as Panama City Beach, FL, and Myrtle Beach, SC.
Boaters can reach TowBoatUS Lake Norman 24 hours a day at 704-200-1930, through the BoatUS toll-free dispatch service at 800-391-4869, or by hailing on VHF Channel 16. To see the location on a map, go to www.BoatUS.com/lakenorman.
For more information, go to www.BoatUS.com/towing or call 800-888-4869.
Logo courtesy of BoatUS