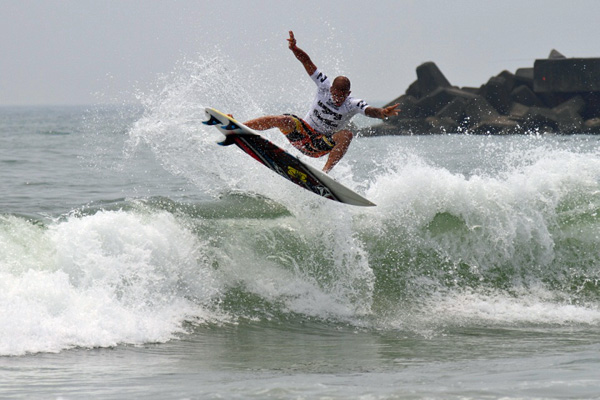 Hawaiian superstar Ezekiel Lau has won Japan's biggest event, the ASP 4–Star Billabong Pro Tahara. Also competing for the title was Hairil Anwar who jumped out in the lead early on in the competition but Lau fought back with a big air scoring a 7.83. Immediately after Lau caught another wave, making his combined score 14.5 out of 20 clinching him the win.
"This was such a great event and I'd like to thank Billabong and everyone in Japan for putting on the event," states Lau. "I went to Japan once when I was little, but this is the first time I've been back and it was so nice."
Check out some highlights from the competition.
httpv://youtu.be/jaa4eejW1Dw
Image courtesy ASP