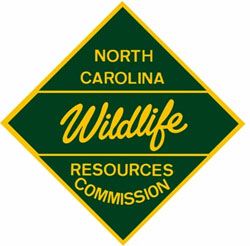 The N.C. Wildlife Resources Commission welcomed into its ranks 19 new wildlife officers who now have a sworn duty to enforce conservation laws and protect the public.
Graduation ceremonies took place Aug. 2 at the North Carolina Justice Academy in Salemburg, culminating 19 weeks — more than 800 hours — of rigorous and intensive training for the Class of 2012.
The wildlife officers and their hometowns:
Tanner K. Baldwin, Asheville, Buncombe County
Jarret C. Culbreth, Tryon, Polk County
Joshua L. Freeborn, Salisbury, Rowan County
Brian C. Gillespie, Leicester, Buncombe County
Brody A. Green, Boone, Watauga County
Michael G. Gunn, Gastonia, Gaston County
Daniel R. Kennedy, Robbins, Moore County
Jonathan R. Kiger, Winston-Salem, Forsyth County
Kristine M. Koch, East Aurora, New York
Clayton J. Ludwick, Salamanca, New York
Brandson S. Lyon, Ronda, Wilkes County
Robert H. Martine Jr., Hobbsville, Chowan County
Charles M. Nunnery, Autryville, Sampson County
William D. Sellers, Teachey, Duplin County
Hannah S. Shively, Ferrum, Virginia
Zachary J. Smith, Harmony, Iredell County
Jesse F. Weicker, Columbus, Polk County
John D. White, Cerro Gordo, Columbus County
Kyle W. Young, Garner, Wake County
The 19 new wildlife officers will begin six months of on-the-job training under the watchful eye of a veteran officer. Upon completion of this field training, they will receive a permanent duty station assignment.
Wildlife officers must meet expanded law enforcement qualification standards. Candidates for training to become an officer are required to pass extensive background, psychological and physical screenings prior to entering the training school. Instruction covers statutory and investigation procedures, defensive tactics, as well as pursuit driving and boating.
"This class began training in March, with everyone from different backgrounds but sharing a common goal," said Capt. Jon Evans, training director for the Commission's Division of Law Enforcement. "They have faced many challenges, dealt with numerous obstacles and been held to high standards.
"They did all that was asked of them without complaint and exceeded my expectations. I observed them as they made the transition from civilians into wildlife officers and, now, they are ready for the next phase."
Go to www.ncwildlife.org to learn more about conservation laws, the role of wildlife officers and the N.C. Wildlife Resources Commission. A booklet on careers in wildlife enforcement is available online or upon request by calling 919-707-0101.
Image courtesy N.C. Wildlife Resources Commission