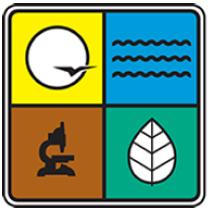 Lincoln Lake Beach at Cuivre River State Park in Lincoln County has been temporarily closed for water quality issues, according to the Missouri Department of Natural Resources.
The beach was closed Wednesday following the results of water samples taken Monday and will remain closed until subsequent sample results show the water at the beach has returned to Missouri State Parks and Department of Natural Resources standards. Samples will be taken again on Monday.
The department samples the water at all designated beaches in the state park system weekly during the recreational season to determine suitability for swimming. The sample test results indicate a snap shot of the water quality taken at the beaches at a specific time; however, a single sample does not provide an overall sense of the water quality in the lake where the beach is located.
The beaches at two parks, Lewis and Clark State Park in Buchanan County and Trail of Tears State Park, Cape Girardeau County, remain closed for maintenance unrelated to water quality. Visit mostateparks.com to find additional state park designated swimming beach areas that are available in the state.
Visitors to Missouri State Parks are able to sign up to receive free electronic notices about the status of state park beaches by visiting the department's website at http://bit.ly/HlSnaG. In addition, visitors may continue to check the state park beach status on the department's website at http://bit.ly/MoStateParksBeachStatus%20as well as mostateparks.com.
Missouri's state parks and historic sites offer something to suit everyone's taste – outdoor adventure, great scenery and a bit of history. With Missouri's 86 state parks and historic sites, the possibilities are boundless. For more information about Missouri State Parks, a division of the Missouri Department of Natural Resources, visit mostateparks.com.
Image courtesy Missouri DNR