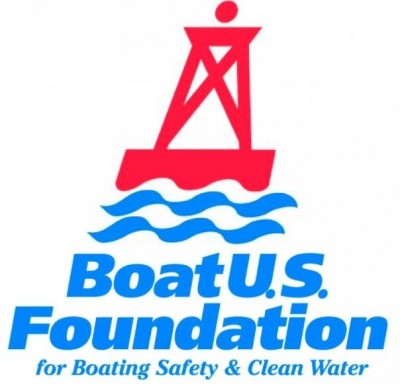 Capt. Benjamin Graffius and his uncle, Jonathan Graffius, share a passion for being on the water. Both native Mainers with young families, the two dads have turned that passion into a business with their purchase of TowBoatUS Portland, Maine, from Capt. Bill Stevenson, who remains owner of TowBoatUS locations in Castine and Boothbay. TowBoatUS Portland is located at Portland Yacht Services on the Portland waterfront. Much like an auto club for boaters, TowBoatUS offers on-the-water towing plans for saltwater boaters and anglers for just $149 a year, which includes 24/7 on-the-water assistance as well as BoatUS or BoatUS Angler membership.
Benjamin, a graduate of Mt. Desert Island High School and Maine Maritime Academy currently holds a USCG Unlimited Masters License. He moved to Portland three years ago and is currently a Chief Mate aboard an oil-drilling vessel for Seadrill Americas in the Gulf of Mexico. "I love working on the water, and hoping this new opportunity will eventually allow me to be home with my family more often."
While Benjamin handles the operations side, his uncle Jonathan handles the financial and business end. Born in Portland, Jonathan grew up boating in the Sebago Lake region and on Cape Cod. "Everything's good when you are on the water," said Jonathan, "Until you have a breakdown. When that happens, we are the guys that make your day good again." He's also currently an art teacher at the Poland Community School. "I'm proud that our independent, locally-owned business can help support Portland's working waterfront," added Jonathan, "We love being on the water as much as our customers do."
The team acknowledges they have their work cut out. "It will be a challenge to grow market share, but as we started talking to boaters about how our towing plans are less expensive than competitors and you get a lot more benefits with BoatUS membership, people see the value pretty quick," added Benjamin.
The company offers a service area covering all of Casco Bay and south to Kittery, Maine, and is part of the largest network of towing services in the country, BoatUS Towing Services, with over 300 locations and over 600 towboats. Hidden underwater ledges, rocks, shallow rivers, running out of gas and engine breakdowns are the most common reasons why boaters request routine assistance provided by two response boats: a 22-foot Aquasport and 23-foot Mako. Both have "TowBoatUS" in white letters along their sides and are fully rigged for towing and salvage work, carrying extra fuel and engine fluids, pumps and battery "jump packs."
Boaters can reach TowBoatUS Portland 24 hours-a-day at 207-200-8692, through the BoatUS toll-free dispatch service at 800-391-4869, or by hailing on VHF channel 16. To see the company's location on a map, go to BoatUS.com/portland. For more information, go to www.BoatUS.com/towing or call 800-888-4869.
Image courtesy BoatUS