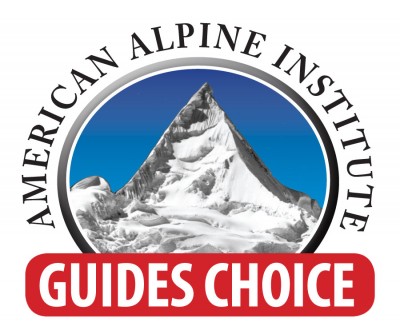 Polartec and partner brand Rab have been recognized with a Guides Choice Award from the American Alpine Institute (AAI) for the Rab Stretch Neo Jacket and Pant, made of multiple award-winning Polartec NeoShell fabric. The Award is given on the basis of excellence in design, performance and durability demonstrated in rigororous international field tests carried out by the professional guides of the Institute.
Polartec NeoShell, the most breathable waterproof fabric on the market, was employed by Rab to make the Stretch Neo Jacket and Pant, designed for alpine climbing and backcountry skiing in harsh conditions.
"The Rab Stretch Neo is now an essential part of my alpine kit because of its extraordinary versatility," says Michael Powers, American Alpine Institute assistant director. "Typically shell garments live in the bottom of my pack, and I only want to wear them in inclement weather. But because this jacket is supple, fits more like a soft shell, and is so breathable, I can use it in many conditions."
"Polartec NeoShell combines the superior breathability, ventilation and stretch of a soft shell with the weather protection of a hard shell, making it ideal for fast-moving alpine ascents in nasty weather," explains Allon Cohne, Polartec Global Director of Marketing. "We're particularly proud to receive this award from such a discerning and experienced group."
"Rab was built in the mountains of Scotland by climbers and we continue to test our products in the most extreme conditions in the world," adds Samantha Killgore, Rab North American Marketing Manager . "This drove an exciting partnership between Rab and Polartec with Polartec NeoShell, and we're honored by this recognition."
This award for Polartec NeoShell follows an R&D 100 Award, Derryck Draper Award for Innovation, Scandinavian Outdoor Award, ispo Award, National Geographic Adventure Gear of the Year Award, Fall-Line Innovation of the Year Award, and Country Walking Best in Test Award.
Images courtesy of Back Bone Media