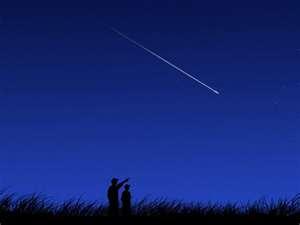 Eleven Mile State Park's programs for adults, families, and youngsters continue through the summer with hikes, nature programs and other fun activities to connect kids and adults with nature and the outdoors. Please join us for this week's free, fun programs. All children must be accompanied by an adult.
All programs are free, but all vehicles entering the park must have a daily pass, $7, or an annual pass, $70. For additional information, please call 719-748-3863. The amphitheater is sunny, so bring water and a hat to morning and afternoon programs. The program may be canceled if there is lightning or rain. The Aug. 10-12 programs are:
Friday, Aug. 10
Bear Aware – North Shore Amphitheater – 7 p.m.
Discover how bears live from season to season, how they interact with people, and how to live and play safely in bear country in this program with park naturalist, Beth Dodd.
Saturday, Aug. 11
Family Fun Hike – Children's Program – Coyote Ridge Trailhead – 10 a.m.
Everyone is invited to join park naturalist, Beth Dodd, for a ramble through the woods and a few of her favorite outdoor activities. Please make sure you have water and sturdy shoes.
Star Charts – Jr. Ranger Program – Coyote Ridge Trailhead – 2 p.m.
Make your own map of the night sky with park naturalist, Beth Dodd, and learn about the movements of the planets and stars and how to use your star chart to find constellations at the evening stargazing program.
Perseid Meteor Shower & Telescopes– North Shore Amphitheater – 8 p.m.
Have you ever explored the heavens through a telescope? Join Jim Conowitz of the Arkansas Valley Astronomy Society for a quick peek at what lies above us. The Perseid Meteor shower will be near its maximum display tonight. This is one of the best meteor viewing opportunities of the year.
Sunday, Aug. 12
Junior Ranger Awards Ceremony – Eleven Mile State Park Amphitheater – 10 a.m.
Hey kids! Get a Junior Ranger Activity Book from the park naturalist or at the park office. Finish it by Sunday morning and bring it to the Junior Ranger Awards Ceremony to get fabulous prizes! You'll earn a Junior Ranger badge and more. Not quite finished or leaving early? The park naturalist can help.
Image courtesy of Colorado Parks and Wildlife