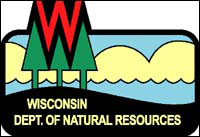 Department of Natural Resources Secretary Cathy Stepp has a special message for active military members and U.S. veterans: We want to help you work and play in Wisconsin's outdoors.
"On behalf of our DNR staff, we want to thank our military service members who have fought for our freedoms and way of life. To show our appreciation we are offering a way for vets to get started in an outdoors career and to enjoy some of Wisconsin's most precious pass time traditions," Stepp says.
As of the beginning of July 2012, veterans may qualify for a one-time fee waiver for an occupational or professional license. To find out if a veteran qualifies for the fee waiver program or to find a complete list of eligible Wisconsin licenses they should visit the Department of Veterans Affairs. Veteran's eligibility related questions should be directed to the Veteran's Information Resource Center via Web chat , email or phone 800-947-8387.
To find which DNR licenses fees are waived for qualifying veterans, search the DNR website for "veteran."
Disabled veteran and former prisoner of war fee waivers
Wisconsin law also extends many privileges for hunting, fishing and trapping – including a free small game hunting license — to active members of the U.S. Armed Forces, Wisconsin National Guard or Reserves who are Wisconsin residents. Different sections of Wisconsin statutes authorize these privileges, each with their own qualifications. To find out more, search for "Armed Forces hunting privileges," on the DNR website.
Free passes to Wisconsin state parks and forests
Certain Wisconsin resident disabled veterans and former prisoners of war are eligible to receive waivers of vehicle admission and trail pass fees. To apply for this fee waiver, follow the instructions below.
Download and complete the Disabled Veteran Free State Park/Forest/Trail Pass Application [PDF] and take it to your County Veteran Service Officer (CVSO) to certify. The application must be signed and stamped by the CVSO.
Mail the certified application to: Wisconsin Department of Natural Resources, Bureau of Parks and Recreation, 101 S Webster St PO Box 7921, Madison WI 53707. The Bureau of Parks and Recreation will mail you an identification card to be presented each time you visit a state park, forest or recreation area. The park, forest or recreation area will then issue a courtesy pass for the day. When using state trails requiring a trail pass, carry the identification card with you.
Discounted fishing license
A discounted Resident Disabled Veterans Fishing License is available to veterans who are receiving veteran's disability compensation for a disability of 70 percent or more for a service related disability; or are receiving service related disability benefits as individually unemployable. Acceptable evidence to receive this license includes:
veteran's disability award letter showing benefits are being paid for a disability of 70 percent or more;
letter from the Veterans Administration that indicates customer is receiving benefits for a disability of 70 percent or more;
completed disabled veteran free state park application signed by a county veteran service officer; or
Wisconsin State Park and Forest Disabled Veteran or Former POW ID Card issued by the DNR.
Disabled veteran recreation card
Issued to any veteran that has a 50 percent disability from the military and has their VA benefits letter. This permit entitles the veteran to a fishing license, state trail pass, small game license and park admission sticker for $7. Search license sales location to find an agent near you.
Logo courtesy of the Wisconsin Department of Natural Resources