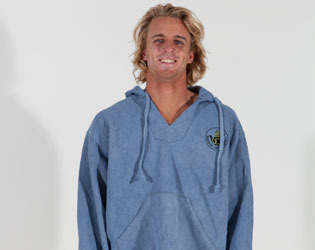 Body Glove International and Chammyz have teamed up to distribute an innovative product perfect for the water sport enthusiast. The new line will be available at Outdoor Retailer in Salt Lake City, August 2nd-5th.
Body Glove Chammyz is a lightweight, recyclable garment that offers warmth in cold weather and protection from the sun. It is manufactured from all natural, recycled fibers made from tree roots, stems and bark that allow the body to breathe. Making it convenient to wear in cold as well as warm weather. Chammyz offers UVA and UVB protection and acts as a heat insulator. It also has an incomparable ability to wick water, moisture and sweat because of the process of moisture management. Unlike cotton, which retains moisture and becomes saturated, Chammyz prevent moisture retention by using a natural evaporation process. Chammyz is a perfect product to travel with, as they are soft, yet durable garments that are easy to wash when you are on the move. Just wash and ring out.
"I have been using Chammyz for about 8 years now. It is the perfect product for any water enthusiast, as it keeps you warm before you enter the water and dries you off after you get out. We feel that this is an ideal partnership because Body Glove is all about watersports and this product enables comfort and convenience while participating in those activities," states Billy Meistrell, Executive Vice President of Body Glove International
"Chammyz clothing is thrilled about entering a business relationship with Body Glove International, one of the best recognized and respectable names in not only the world of water sports, but in the global business community," says Jody Munro, VP of Sales and Marketing for Chammyz.
Image courtesy Body Glove