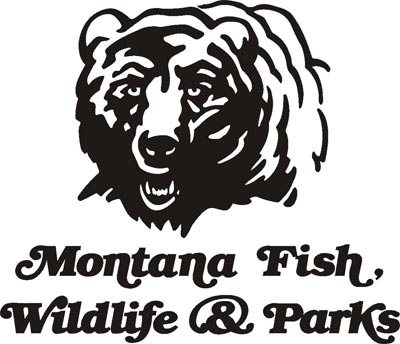 Stage 1 fire restrictions will go into effect within a portion of the Lewistown Fire Restrictions Area, beginning at 12:01 a.m. on Friday, July 27, 2012. These restrictions apply to all private, state, and BLM-managed lands in Fergus and Blaine counties.
Additionally, representatives from Fort Belknap Indian Reservation elected to enter into Stage 1 fire restrictions for all tribal lands within the Fort Belknap Reservation, which is located in both Blaine and Phillips counties.
U.S. Forest Service lands in the Big and Little Snowy Mountains as well as the U.S. Fish and Wildlife Service – Charles M. Russell National Wildlife Refuge will not be in fire restrictions.
All private, state and BLM-managed lands in Daniels, Golden Valley, Petroleum and Wheatland counties will remain in Stage 1 restrictions, which went into effect in early July. All Montana Fish, Wildlife and Parks Fishing Access Sites in Wheatland and Golden Valley counties are under Stage 2 fire restrictions, where building, maintaining, attending or using a fire or campfire is prohibited.
These restrictions will remain in effect until rescinded.
Under Stage 1, the following acts are prohibited:
Building, maintaining, attending or using a fire or campfire, except within an established, metal fire ring in a developed recreation site.
Approved campfire locations:
Blaine County – Faber Reservoir Fishing Access Site (FAS); Hideaway and Stafford Ferry campsites within the Upper Missouri River National Monument.
Daniels County – Whitetail Reservoir Fishing Access Site (FAS)
Fergus County – Woodhawk (Upper & Lower), McGarry Bar, and Kipp Recreation Area within the Upper Missouri River National Monument.
 Golden Valley – none
Petroleum – Crooked Creek Recreation Area; Petrolia Lake
Wheatland County – none
Smoking, except within an enclosed vehicle or building, a developed recreation site or while stopped in an area at least three feet in diameter that is barren or cleared of all flammable materials.
Exemptions to the above prohibitions are allowed for persons using a fire solely fueled by liquid petroleum or LPG; for a federal, state, or local officer, or member of an organized law enforcement, rescue, or firefighting force in the performance of an official duty; or persons with a permit or written authorization allowing the otherwise prohibited act or omission.
Even the smallest spark has the potential to cause significant damage, so please do your part to prevent wildfires: crush cigarettes dead out and never leave a campfire unattended. Take precautions while recreating on public lands by always carrying a shovel, bucket and fire extinguisher. Make sure your campfire is dead out before leaving your campsite.
The Lewistown Area Restrictions Group includes representatives from state, county, local, tribal and federal firefighting entities and coordinates fire restrictions on federal, state and private lands in the Lewistown Fire Restrictions Area, which includes the following counties: Blaine, Chouteau, Daniels, Fergus, Golden Valley, Hill, Judith Basin, Petroleum, Phillips, Roosevelt, Sheridan, Valley and Wheatland.
For more information, please contact the Bureau of Land Management at 406-538-1991; C.M. Russell National Wildlife Refuge at 538-8706; Lewis and Clark National Forest at 406-791-7700; Montana Department of Natural Resources and Conservation at 406-538-7789; your local office of Montana Department of Fish, Wildlife and Parks or your local fire department or sheriff's office.
Because restrictions can vary across the region, it's important that you know before you go. For up-to-date fire restrictions information, please go to www.firerestrictions.us/mt.
Image courtesy Montana Department of Fish, Wildlife & Parks