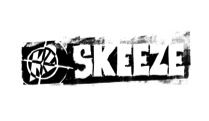 K2 Skis announces plans today to expand its world-class Factory Team lineup that represents the cutting edge of freeskiing. This news comes hand-in-hand with the announcement of a new destination website called K2Skeeze.com, an evolution of K2's 'Skeeze' tradition following the K2 Skeeze magazines and Skeeze team DVD offerings from previous seasons.
K2SKEEZE.COM
Launching at the end of July, K2Skeeze.com features an all-new team page in addition to Skeeze-exclusive webisode series and content. Visitors to the site will be able to view every existing video of K2 athletes and their crews in one easy-to-browse location, along with all the latest athlete news and updates throughout the season. Furthermore, be on the lookout for weekly giveaways, contests, exclusive K2Skeeze athlete profiles and more as the site takes off.
"K2 is dedicated to leading the charge when it comes to team-generated media," says K2 Team Manager, Andrew Thomas. "In conjunction with K2's Factory Team expansion and more talent than ever, the website will provide visitors with all the latest news and first-hand perspectives from the top skiers in the industry, while retaining the K2 flavor of fun and irreverence."
FACTORY TEAM
K2's original collection of hotdoggers started the "team" movement of skiing when they formed the K2 Demonstration Team and starred in Dick Barrymore's groundbreaking 1971 movie titled The Performers. They took the ski world by storm in the 1970s with their zany maneuvers and antics, both on and off the hill. A strict diet of skiing, traveling while living out of an RV, and partying set the tone for the next 40+ years of freestyle ski-bums-to-be.
Their unforeseen approach to skiing and life paved the way for the future of freestyle skiing, as well as K2's development agenda as the company became truly athlete-driven, from ski design to marketing and beyond. Roughly 25 years after the Performers opened the doors of freestyle, K2 brought together the original Factory Team and introduced the concept of team marketing to the ski industry.
Since the Factory Team was founded in 1997, it has comprised the most progressive and stylish skiers in the sport. Fifteen years later the same holds true, as K2 is proud to support the most premier freestyle powder, park, pipe and urban athletes in the world. As the following athletes join the ranks Seth Morrison, Sean Pettit, Pep Fujas, Andy Mahre and PK Hunder, they reach a special status in skiing as they cement themselves in the K2 family and its rich history of skiers.
Clayton Vila
Sean Jordan
Cam Riley
Shea Flynn
Collin Collins
Aleksander Aurdal
Brita Sigourney
Anna Segal
Please join K2 in congratulating this group of skiers as they join the next evolution of skiing.
Be sure to follow all of them this season and more at K2Skeeze.com.
Logo courtesy of Verde PR