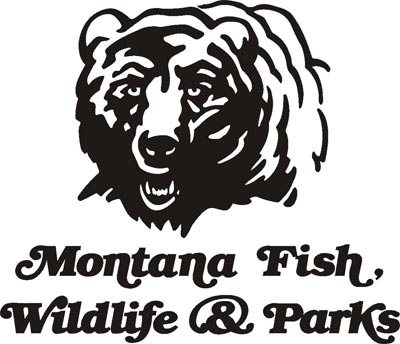 Recent management actions taken at the Holland Lake Campground near Condon are a good example of why everyone should work to keep food rewards away from bears.
Last week FWP Wildlife Management Specialist Erik Wenum received reports of black bears frequenting Holland Lake Campground and the Holland Lake Lodge.  A black bear that had been foraging for ants was able to eat food left out on a picnic table at the campground.  Once the bear received a food reward, it remained in the area of this very busy campground.
Wenum responded and set traps for the bear, which was captured last Thursday.  The Black bear turned out to be a 4-1/2-year old male.  A smaller black bear was spotted next to the trap.  The smaller bear was hazed from the area using standard aversive conditioning techniques: chasing, harassment, and pursuit.  This smaller bear has not returned to the area.  The 4-1/2 year-old bear was released last Friday in the Swan Range.  Wenum determined that the bear was not sufficiently food conditioned to require that it be euthanized.
The incident is a reminder that attractants available to bears can cause danger to campers and often results in the death of the bear.  Once a bear becomes food-conditioned and habituated, it is often aggressive toward humans.
FWP and the USFS remind all outdoor recreationists to follow food storage guidelines in front-country and back-country areas.  Recreationists who violate food storage orders are subject to a citation. The camper who had left food unsecured at Holland Lake was cited by the Forest Service for a violation of the bear food storage order, which can result in a fine of $250.
Logo courtesy of Montana Fish, Wildlife and Parks