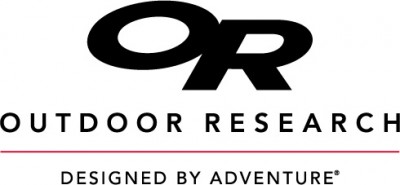 Outdoor Research (OR), a leading, independent manufacturer of outdoor apparel and accessories, is the 2012 recipient of the American Mountain Guides Association (AMGA) Industry Award. AMGA Executive Director, Betsy Winter, will present the award to Dan Nordstrom, President; Alex Kutches, President; and Christian Folk, Grassroots Marketing Manager, at this year's Outdoor Retailer Summer Market.
The AMGA Industry Award was created to recognize and honor those companies who have helped further the mission of the AMGA and grow the mountain guiding and climbing instructors professions by providing outstanding support, through scholarships, sponsorship, product and donations. As an AMGA Partner for the past 19 years, Outdoor Research is one of the longest-continuing supporters of the AMGA. Additionally, OR has outfitted an untold number of guides and outdoor enthusiasts with reliable gear from head to foot, ensuring a quality experience in the mountains throughout the world. The company works closely with the "IFMGA Test Team", comprised primarily of AMGA team members. These internationally certified guides utilize their expertise and knowledge to help Outdoor Research with product development by providing insight and feedback into the gear OR designs.
"I'm excited to present Outdoor Research this award," says AMGA Executive Director, Betsy Winter. "Their significant and continued support of the AMGA highlights their commitment to professional mountain guides and climbing instructors in the United States. We would not be the organization we are today without support from companies such as Outdoor Research."
The award presentation will take place Friday, August 3 at 9:30 am at the Outdoor Research booth.
Logo courtesy of the American Mountain Guides Association