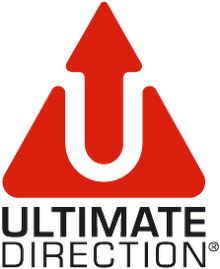 Ultimate Direction, the originator of on-the-go hydration solutions for runners, hikers, and adventurers, is proud to introduce the new for 2013, athlete-designed Signature Series Vests, the next generation in mobile hydration.
Designed by top runners Scott Jurek, Anton Krupicka, and Peter Bakwin, the SJ Ultra Vest, AK Race Vest, and PB Adventure Vest will all include advanced feature sets, contemporary design elements, and cutting-edge fabrics.  All three will all launch at the Outdoor Retailer Trade Show in Salt Lake City this August (Booth #191) with retail availability slated for spring 2013.  Jurek and Krupicka will be in the UD booth from 12-1 and 2-3, respectively, days 1-3 to sign posters and talk about the new vests.
"Ultimate Direction has been a leader in athlete hydration since 1985, and our tradition of innovation continues with the introduction of our Signature Series Vests," said Buzz Burrell, Brand Manager for Ultimate Direction.  "We partnered with Scott, Anton, and Peter because these guys are world-class runners and their experience, vision, and direction was instrumental in creating world-class hydration systems."
All three Signature Series vests offer a variety of advantages over other hydration types, including a no bounce/no pressure point design, industry-leading volume to weight ratio, twin chest-mounted water bottle pockets, and reservoir compatibility.   Each vest is made with ultralight, space-age materials including hyper-breathable, light, and strong Hex Mesh and the virtually indestructible Cuben Fiber.
Designed with guidance from world-renowned ultra-runner Scott Jurek, the SJ Ultra Vest is designed for the long haul. Featuring the best volume to weight ratio of any pack made by any manufacturer, the 7-ounce SJ Ultra Vest offers a 4-liter main compartment to carry the essentials and several smaller pockets for on-the-go access gels, energy food, and other essentials.  $120
Minimalism comes to the world of hydration with the Anton Kruipcka-designed AK Race Vest.  Weighing in at a feathery 5.5-ounces, the AK Race Vest is the world's lightest hydration pack.  With all the features you need and none you don't, the AK Race Vest offers twin bottle pockets, a 4-liter main compartment for gear or a reservoir, and several smaller pockets easily accessed on the go.  $90
For a versatile, go anywhere, do anything vest, Ultimate Direction tapped Peter Bakwin, designer of the 12-ounce PB Adventure Vest.  This vest offers abundant storage options including an 8.5-liter main compartment, a storage pouch, and two zippered pockets.  Great for hiking, running and climbing, the PB Adventure Vest hauls enough gear for a day on the trail while keeping it comfortable and accessible.  $150
Logo courtesy of Ultimate Direction