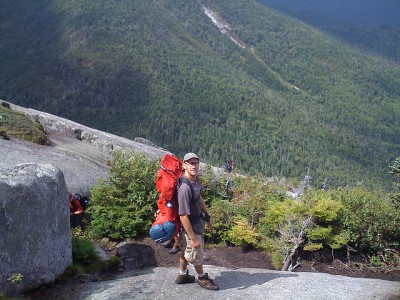 Many people who have seen a flood wash away their belongings and ruin their homes wouldn't be inclined to look back optimistically on the disaster. Yet some hikers have adopted a positive view after landslides washed away soil, trees and vegetation in the Adirondacks.
Those landslides left new pathways for backcountry hikers on Cascade Mountain in New York in the aftermath of Hurricane Irene in August 2011, one of the costliest in United States' hurricane history.
"It's just that the regular trail is always so congested," Kevin MacKenzie told the Associated Press. At least 17,000 people per year hike up to Cascade's 4,098-foot summit via the regular hiking trail. That figure is determined only by the people who sign in before the hike. The newly exposed side climb, which is a more vertical route, has seen only a few hikers.
MacKenzie has hiked up all 46 of the Adirondacks' peaks in both summer and winter seasons, including 75 slides made up of steep slabs of exposed rock. The new slide on Cascade Mountain now ranges between 50 to 100 feet in width. A shallow stream flows down it in the summer, while water cascades down the area in the spring after winter's snow melts. Before flooding opened that area up to climbing, it was heavily wooded and mossy, unsafe for climbing, according to MacKenzie.
Now, the new route is visible from Route 73; beginning at the state picnic area situated between Upper and Lower Cascade Lakes. During beautiful summer weekends, parking lots near the main trailhead are filled.
Prospective hikers are encouraged to not throw caution to the wind, however. Some rocks that have been swept into paths along the Adirondacks are loose if you just tug on them a little bit, warns MacKenzie. He says some climbs approach the low end of a technical climb that would call for safety ropes. At the bottom of the slides, strewn-about smaller rocks and fallen trees call for sticky-soled climbing shoes.
On a climb up, MacKenzie and the Associated Press writer met Summit Steward Julia Goren who had already counted 66 trail climbers by noon the day of their hike. She said the mountain averages 135 climbers a day on Cascade Mountain and the Adirondack Mountain Club stewards regularly get a handful of slide climbers daily, despite it being early in the season.
Image by Colin Poellot, colinpoe on the flickr Creative Commons, featured slider image from Olaf, okreitz on the flickr Creative Commons