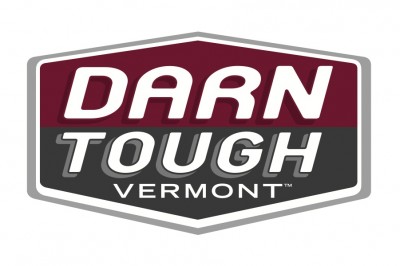 Darn Tough Vermont, American manufacturer of the only premium, performance socks with an unconditional lifetime guarantee, reports continued growth and another record-setting quarter. Q2 top-line growth was up 46 percent versus the corresponding quarter in 2011, a year that saw revenue up 82 percent over 2010 for Darn Tough Vermont and parent company Cabot Hosiery.
"In the overcrowded sock market where companies are competing for very limited retail space, we're incredibly proud to achieve this kind of growth," said Ric Cabot, founder and president of Darn Tough Vermont. "Our 'crowded in the middle' approach necessitates a superior product that stands in a class of its own. The positive consumer response that has resulted has driven growth of existing accounts and fostered new business domestically and internationally."
The company that aims to bring the "Sock Capital of the World" title back to the U.S. says the relentless pursuit of three sock qualities – comfort, fit and durability – are the bastions of its success. But it takes more than just good intentions to produce the best, says Cabot. "It's easy to make a sock, as evidenced by the number of companies doing it all over the world. It's even easier to have someone make it for you, then stamp your logo on it and market it. But making a great sock and standing behind it for life, now that's tough, and something we wouldn't be able to do if we weren't doing it ourselves here in Vermont."
A number of recent changes have contributed to the company's growth. An ever-expanding women's lifestyle line has helped open new accounts and grow others, the addition of True-Seamless™ technology to all Ultra Light and the newly released Light Cushion socks has secured the brand's position as a leader in performance socks, and new packaging has given the product extra pop on the shelf. That combined with a veteran manufacturing team and meticulous attention to detail allow Darn Tough to consistently put out best-in-class product.
Looking ahead to the second half of 2012, typically the company's strongest half, Cabot remains bullish. "We expect to continue exceeding our sales and revenue targets. In 2013, we aim to expand the physical footprint of our mill here in the sock capital of the world."
For more information about Darn Tough Vermont socks, please visit http://www.darntough.com.
Logo courtesy of Tom Kupfer