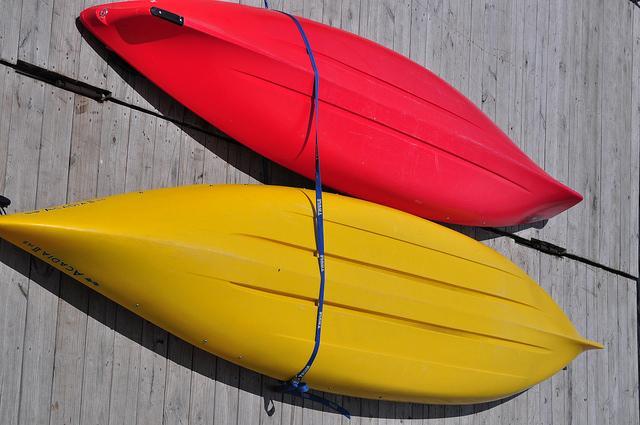 Eight-year-old Jessie Urquhart of the United Kingdom was representing her local Canoe Club and was leading the pack halfway through a race when she spotted a fellow racer in trouble. She had the following to say in the Banbury Guardian.
I had just finished the first half of the race and was on my way back when I saw that a boy taking part in the race ahead of me was in the water.

I asked if he was alright and he needed help so I got hold of his boat and paddle and took him to the side of the river. We are taught at the club to be safe and look after others, so it was the natural thing to do.
The boy Jessie rescued wasn't technically racing in the same race Jessie was. Jessie was taking part in the girls under ten division and the boy was in the boy's under ten.
Jessie's actions might have cost her a victory but the earned her accolades from everyone watching the race including, of course, Siobhan Urquhart, her mother.
I was very proud of Jessie for what she did as the weather on the day was really bad and very windy. The club always teach the juniors how to stay safe but to have fun canoeing and she was just doing what she knows in these circumstances. We got a nice e-mail afterwards from the club the boy represented.
Image courtesy shock264 on flickr