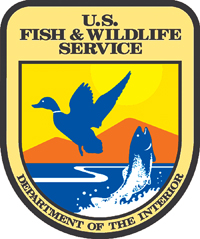 Secretary of the Interior Ken Salazar today designated three National Water Trails in Alabama, Georgia and Missouri, committing to work with state and local partners to increase water-based outdoor recreation, encourage community stewardship, and promote tourism that fuels local economies.
"Restoring our nation's rivers and expanding outdoor recreational activities on them is one of the major goals of President Obama's America's Great Outdoors Initiative," Salazar said. "Through a national network of National Water Trails, we are not only connecting people to the outdoors and supporting conservation efforts for our scenic rivers, but also supporting tourism and the recreation economy in nearby communities."
The three new National Water Trails include:
The Alabama Scenic River Trail: The water trail begins at the point where the Coosa River enters Alabama just northeast of Cedar Bluff, and continues down the Coosa River to its confluence with the Tallapoosa near Wetumpka.
From this conjunction, the trail follows the Alabama River to its junction with the Tombigbee/Warrior system just north of Mobile. It then proceeds through the Mobile River and the Tensaw-Mobile delta, along the Tensaw River and its tributaries to Mobile Bay. The trail, managed by the Alabama Scenic River Association, includes beautiful stretches of seven rivers, two creeks and one bay.
Okefenokee Wilderness Canoe Trail: This 120-mile water trail is located in Georgia near the towns of Folkston, Waycross, and Fargo. Managed by the U.S. Fish and Wildlife Service, the trail allows visitors to canoe past alligators, black bears, egrets, sandhill cranes, and many other species in the cypress swamps and open watery "prairies" of the Okefenokee National Wildlife Refuge.
The Mississippi River Water Trail: Great River Water Trail: This 121-mile water trail begins in Saverton, Missouri at mile marker 301, Tom MacKenzie Media and Tribal Relations U.S. Fish and Wildlife Service Southeast Region
O: 404-679-7291
M: 678-296-6400
Logo courtesy of the U.S. Fish and Wildlife Service