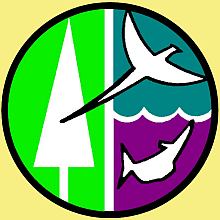 Four juveniles were injured July 16 when a collision took place on Jeffrey Reservoir involving two personal watercraft and a johnboat.
One of the injured was treated at the scene. The other three were transported to Gothenburg Memorial Hospital with minor injuries. Two of those three were treated and released and the other was transported later to Good Samaritan Hospital in Kearney for further evaluation. Two other juveniles also involved in the incident were not injured.
The Nebraska Game and Parks Commission and Lincoln County Sheriff's Office responded to the incident south of Brady. Game and Parks is investigating.
The boating incident is the 15th reported in Nebraska in 2012.
Image courtesy Nebraska Game and Parks Commission