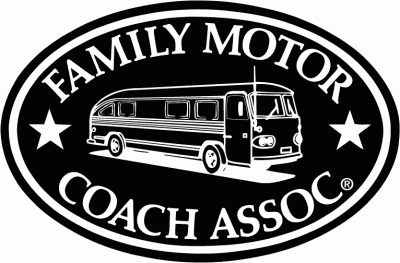 Every day 10,000 baby boomers reach retirement age, according to the Pew Research Center. For Mike Wendland, that time is fast approaching.
Although Mike has traveled extensively during a three-decade career in broadcast and print journalism, he recently decided that it was time to shift gears. Like many others, he opted to enjoy his journeys in a motorhome.
Mike currently is traveling in a 22-foot Type B Roadtrek motorhome as a member of Family Motor Coach Association (FMCA) motorhome owners club. He has combined his affection for motorhome travel with his skills as a journalist and technology buff to become FMCA's new on-the-road reporter. His explorations are depicted in the "Open Mike" series of videos and blogs that recently debuted on FMCA.com.
The Johnny Cash song "I've Been Everywhere" aptly describes Mike's news career. During years of "parachute journalism" — flying in to a destination, compiling a news story, and then departing as soon as it was completed — Mike recalled looking wistfully at his small-town, slice-of-apple-pie surroundings, wishing he could linger.
"So many times, I remember looking down from 30,000 feet on some flight and longing to be down there, to experience the mountains and valleys and plains and coastlines," he said. "I wanted to really be there, not just stand there and use the scenery as a backdrop to a standup before heading to the airport and another story somewhere else." Now he can.
The Roadtrek RS-Adventurous motorhome is a suitable vehicle in which to make that happen. Along with his wife, Jennifer, and Tai, their 65-pound Norwegian elkhound, Mike can roam with all the residential comforts aboard, yet still enjoy the independence that RV travel provides.
The Wendlands are representative of today's baby boomer generation. They enjoy being active, whether it's bicycling, hiking, or exploring charming small towns or picturesque vistas.
Mike, a nationally syndicated TV correspondent, newspaper columnist, blogger, and radio host who often focuses on technology, is never without his Apple computer and has owned every iPhone model since its introduction in 2007. Wi-Fi access and 4G connections often determine where they stop with the motorhome.
As a fitness instructor, Jennifer can ply her trade anywhere there's a gym or pool and a need for a teacher, or simply keep up with her own exercise regimen.
"We're not the kind of people who are going to sit around," Mike said.
The Wendlands' Roadtrek motorhome plays an integral and cost-saving role in the journey. With a fully appointed kitchen and outdoor grill, Mike and Jennifer often eschew dining out, instead preparing their own healthful meals. They enjoy using fresh produce and other foods they find at small-town farmers' markets. And thanks to its Mercedes-Benz diesel engine, the motorhome often achieves an impressive 21 mpg, Mike said.
The couple is drawn to parks, campgrounds, blue highways, and small towns. They savor their independence yet enjoy meeting people from all walks of life. Their varied interests make perfect topics to explore on video.
The first "Open Mike" video posts focused on a visit to FMCA's member-only campground in Cincinnati, Ohio; a trip around Michigan's Upper Peninsula, including Pictured Rocks National Lakeshore and a stop in Grand Marais, Michigan; installing LED lights in a motorhome; a look at the Superbag sleep system for RV beds; and a dramatic windstorm Mike experienced during a fuel stop in Findlay, Ohio.
FMCA.com visitors can look forward to Mike and Jennifer's first true trip out West in August, where they will experience the Badlands of South Dakota and Yellowstone National Park, among other iconic sites, as well as cozy campgrounds and out-of-the-way discoveries.
Upon their return to the Midwest, they'll stop at FMCA's 87th Family Reunion and Motorhome Showcase at the Indiana State Fairgrounds in Indianapolis, which runs August 27 through 30.
"We can't wait to get started," Mike said.
Follow the journey of FMCA's new on-the-road RV reporter. See Mike Wendland's videos and blog posts at http://www.fmca.com/openmike.
Logo courtesy of the Family Motor Coach Association