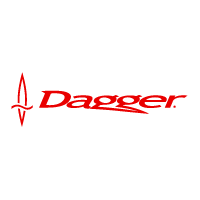 Dagger, the premier designer and manufacturer of high-performance whitewater and recreational kayaks, today announced that longtime team paddler Chris Gragtmans has been named the new Team Dagger manager after Andrew Holcombe exited his role at the end of June.
Award-winning paddler Holcombe was born on the banks of the Nantahala and has been spending time on the water ever since. After three years serving as the head of the Dagger athlete team, Holcombe is stepping down to pursue his career in teaching, but he's not going far.
"I still plan to kayak for Dagger well into the future," said Holcombe. "But I'm excited for the opportunity to pursue a new direction at the French Broad River Academy."
Taking his place is Gragtmans, a formidable athlete in his own right, with eight top four finishes in North Carolina's annual Green Race and multiple first descents under his belt. A Team Dagger member since 2008, Gragtmans definitely knows the ropes.
"I am honored to continue my work on Team Dagger in this new role with such an incredible and multi-faceted team," Gragtmans said. "The product portfolio has never been stronger, and it really is an exciting time for Dagger, both as a brand and as a group of athletes," he added.
"The entire Dagger family sends a huge thank you to Andrew for his support of our brand and for his service to the team over the past three years," said Jessica Prescott, marketing communications manager for Confluence, Dagger's parent company. "We are so glad to keep him on as one of Dagger's athletes, and we are now looking forward to great things from Chris as he steps in as the new team manager. Chris has been an asset to Team Dagger for the past four years, and we know he will transition into this new leadership role with success."
For more information on Team Dagger and to keep up with the athletes, visit www.teamdagger.com. To learn more about Dagger products, visit www.dagger.com.
Logo courtesy of Verde PR