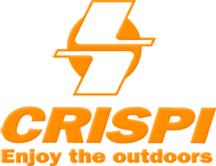 Crispi Sports NA has named What's UP Public Relations and SOAR Communications as agency of record to support the company with its summer 2013 product launch at Outdoor Retailer Summer Market, August 2-5, 2012, in Salt Lake City.
Located in Bend, Oregon, Crispi Sports NA is led by industry veteran Miles Munger, and is the exclusive North American distributor for Crispi Sports IT, an Italy-based designer and manufacturer of high-end technical mountaineering, hiking, approach and lifestyle footwear.
What's Up PR's Beth Cochran and SOAR Communications' Chip Smith recently partnered, providing company client rosters with more than 40 years of combined experience in the outdoor, snow and cycling markets. This experience will prove valuable as Crispi enters the U.S. market and begins serving a new dealer base.
"What's UP PR and SOAR Communications is the perfect team to help us navigate the U.S. media marketplace. Their proven track record with well-respected European companies and a roster of complimentary brands gives us confidence in our Summer 2013 product launch and long term communication campaigns. We are looking forward to the media outreach and dealer programs they have lined up for our distribution and growth," said Miles Munger, president of Crispi Sports NA.
Crispi engineers design high-end technical footwear solutions, matching adventurers with a product that equals their passion for one-of-a-kind experiences. Custom sizing, patent developed Wave Wrap™, Gore-Tex™ lining, high resistant fabrics, first grade leather, removable insole with air mesh-felt-active carbons, and anti-odor action all are standard features of Crispi products and define the brands commitment to technology and tradition.
"Crispi Products are a purposeful investment for adventurers who know the benefits of combining the beauty of custom design with the functionality of cutting edge technology. We look forward to developing a long lasting partnership," adds Beth Cochran, president at What's UP PR.
Crispi will be exhibiting at Outdoor Retailer Summer Market in the New Exhibitor Pavilion, booth number PV222. For more information, go to www.crispiusa.com or 541-389-9032.
Logo courtesy of What's UP Public Relations