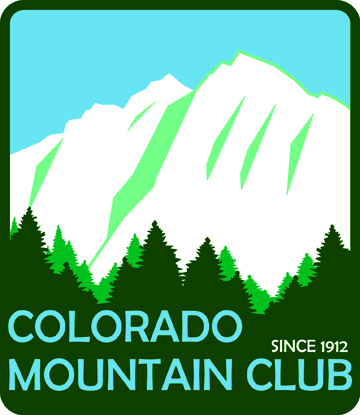 Few organizations make it to see 100 years, so the Colorado Mountain Club (CMC) is throwing a big birthday bash to celebrate its landmark centennial year. The CMC's Centennial Celebration Fest has it all – hiking, climbing, fly fishing, cycling, children's events, and a catered party following the outdoor festivities.
The CMC outdoor activities will led by skilled CMC leaders, include an all-women hike, a road bike trip, a family-friendly car camping trip, a trail restoration project, several lake hikes, a wildflower and geology hike, a photography hike, and four 'fourteener' Centennial Celebration Climbs-the CMC's year-long climbs of the highest 100 peaks in the state-and three 'thirteener' hikes.  Horseback riding, rafting and kayaking are available through local Buena Vista vendors.
Activities led by CMC leaders are open to non-CMC members.  Call the CMC's office at 303-279-3080 ext 2 to sign up as a guest.
"We have been celebrating our birthday all year, and planning for Centennial Celebration Fest began more than one year ago," said Katie Blackett, CMC CEO. "Buena Vista, one of six different event locations around the state, was chosen for our summer festival because we have members all over the state and want to celebrate in their communities rather than always on the Front Range where the majority of our members live.  We hope to have many members travel to the festival but also hope for local participation as well.  Buena Vista is a great place to recreate."
Following the daytime-scheduled activities, a celebration will take place at McPhelemy Park at 4pm.
Registration is required for the party and will feature a catered southwestern buffet served from 4pm to 7pm, bluegrass music from the Mountain Holler Bluegrass Band, and complimentary beer from O'Dells Brewing Company until 8pm. Also, every attendee at Centennial Celebration Fest will receive a free personal CMC med kit from Adventure Medical Kits.
To register for the Centennial Celebration Fest at McPhelemy Park, please visit www.cmc.org/centennial or call the CMC membership services department. Admission is $30 for adult non-members; $10 children of non-members. Registration deadline is July 19. No registrations for Centennial Celebration Fest at McPhelemy Park will be taken after this date. Children's events will be held in the park by CMC Youth Education Staff from 4pm to 6pm on July 21.
The Colorado Mountain Club (CMC) was formed in 1912 by some of the same legendary leaders who were instrumental in seeing land designated as Rocky Mountain National Park.  As a non-profit organization, CMC is dedicated to mountain recreation, education and conservation.
During the centennial year CMC is celebrating a century of achievement, providing a platform for new members to be introduced to the club and what it offers, welcoming back former members, and offering special celebrations.
Logo courtesy of the Colorado Mountain Club