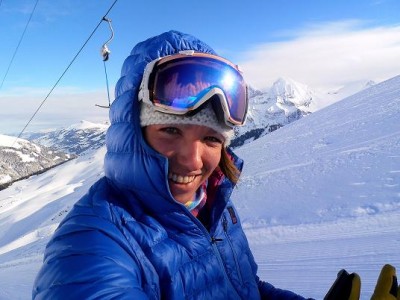 RAMP Sports is pleased to announce the hiring of new Communications Director, Vanessa Pierce. Pierce will take over duties of social as well as traditional marketing in this newly created position, effective immediately.
Pierce's background includes journalism, snow sports industry experience, and social media management and social marketing, most recently NYC-based PM Digital.  Responsibilities as Communications Director will include overseeing strategy development and tactical execution for marketing initiatives and planning.
"Vanessa's experience fits perfectly with RAMPs needs," said Michael Kilchenstein, President and founder of RAMP Sports. "Her expertise in the snow sports industry, social marketing, branding and communication, gives her valuable insight into how to grow this burgeoning brand, and building on the unique characteristics that set RAMP apart from other ski/snowboard manufacturers."
"I'm extremely excited to work at RAMP – a company full of energy, innovation and an environmental mindset.  RAMP is destined to do great things in, and for the snowsports industry, and I'm looking forward to being a part of it," said Pierce.
Image courtesy of Terra PR