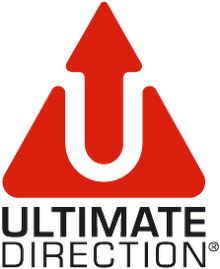 Ultimate Direction, respected innovator of on-the-go hydration solutions for runners, hikers, and adventurers, announces a partnership with running legends Scott Jurek, Anton Krupicka, and Peter Bakwin.  For thier first project, the trio was asked to design and create the Signature Series running vests, the next generation in athlete hydration.
As top runners specializing in different disciplines, Jurek, Krupicka, and Bakwin were each able to bring a unique perspective and valuable insight to this project.  Featuring advanced feature sets, contemporary design elements, and cutting-edge fabrics, the Race Vest, Ultra Vest, and Adventure Vest will launch at the Outdoor Retailer Trade Show in Salt Lake City this August (Booth #191) with retail availability slated for spring 2013.
"Ultimate Direction invented the entire concept of hydration packs back in 1985," said Buzz Burrell, Brand Manager for Ultimate Direction.  "Since then, the sport has grown and changed incredibly, but hydration systems have hardly changed at all.  Bringing in three of the most talented, experienced, and recognizable runners in the world has allowed us to create an entirely new category of hydration packs."
While all three vests share several common features, including front-mounted water bottle holsters, organizational pockets, cutting-edge materials, and a small backpack for other essentials, each is designed for a specific use.
Anton Krupicka, advocate for the extremely successful minimalist running movement, brought his "less is more" philosophy to the design table, helping to create the Race Vest.  Weighing in at just 5.5 ounces, his Race Vest is by far the lightest wearable hydration system ever made.
Scott Jurek, well known as one of the most dominant ultramarathon runners in the world, knows a lot about what's needed to run 100+ miles.  Drawing on his experience, Jurek designed the Ultra Vest; a 7-ounce hydration system with all the comfort and capacity for a full day outdoors.
Renowned for going beyond the norm, Peter Bakwin has climbed Aconcagua (23,834') in a day and run across both Germany and France.  His Adventure Vest comfortably carries everything from and ice axe and trekking poles to an extra layer and personal locator beacon.
Logo courtesy of Ultimate Direction