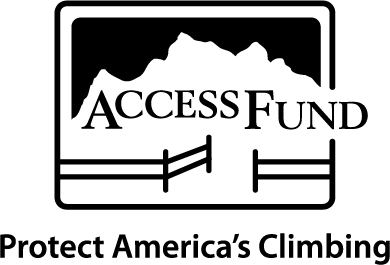 The Access Fund, the national advocacy organization that keeps climbing areas open and conserves the climbing environment, is pleased to announce that it has partnered with The REEL ROCK Film Tour to throw a REEL ROCK Rough Cut Party at the Summer Outdoor Retailer Trade Show in Salt Lake City next month.
The party will take place on August 3, 2012 at 6:30pm at the historic Salt Lake City Public Library. Guests will have a chance to view a rough cut of the REEL ROCK films more than a month before they are released to the public, as well as enjoy great food, drinks, and live music from The Devil Whale.
The REEL ROCK Film Tour has supported the Access Fund in its mission of protecting America's climbing for the last seven years. The REEL ROCK Rough Cut Party will benefit the Access Fund, with a goal of raising awareness in the climbing community and industry about protecting the places we climb.
The party is invitation only. Please contact the Access Fund ([email protected]) for a pass to mingle with the industry's most influential players, filmmakers, and athletes. Passes are also available from sponsors The North Face, Windstopper, Evolve, Clif Bar, Sterling Rope, Petzl, or The REEL ROCK Film Tour.
Logo courtesy of the Access Fund