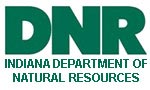 Indiana Conservation Officers made 10 arrests for boating while intoxicated during a three-day campaign in June designed to bring awareness to the potential dangers of mixing alcohol and boating.
According to Maj. Michael Portteus, Indiana's boating law administrator for the DNR, the 10 arrests during the Operation Dry Water campaign from June 22-24 represented an increase from six BWI arrests during the same period in 2011.
So far in 2012, 142 boat operators have been charged with boating while intoxicated. Indiana Conservation Officers recorded 178 arrests for boating while intoxicated in 2011 and 138 BWI arrests in 2010.
"The number of intoxicated boater complaints by our citizens demonstrates an increased public awareness that our safe boaters are concerned about their safety being compromised," said Lt. Bill Browne, public relations officer for the DNR Division of Law Enforcement. "Keeping our lakes, rivers and reservoirs safe takes an effort from all of us, and we appreciate the efforts of our safe boaters."
Operation Dry Water is part of a national campaign and has increased public awareness of boating while intoxicated. Officers from across the state are reporting instances of boats using designated drivers.
"Operation Dry Water is about lives being saved and people boating safely," said Cpl. Bill Beville, Indiana's 2010 Boating Officer of the Year. "Therefore the campaign was a success for all Indiana boaters."
Indiana has approximately 217,000 registered boats, according to the Bureau of Motor Vehicles.
Although the arrests for boating while intoxicated have increased, boating fatalities in Indiana are decreasing. According to Indiana Conservation Officer reports, there has been one fatality in 2012 as a result of a boat accident compared to 11 in 2011 and nine in 2010.
Logo courtesy of the Indiana Department of Natural Resources