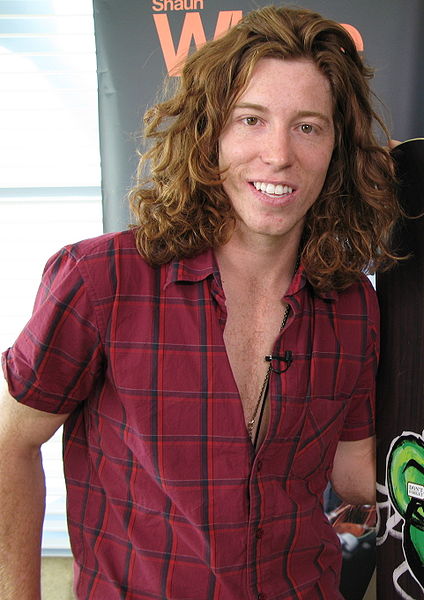 Eight of the world's best action sport athletes, seven of which have competed in an X Games, are nominated for The 2012 ESPYS. The 20th annual celebration of best moments from the year in sports will be televised live from the Nokia Theatre L.A. LIVE on Wednesday, July 11, at 9 p.m. ET on ESPN/ESPNHD. The 2012 ESPYs hosted by Rob Riggle release the nominees for Best Male Action Sport Athlete and Best Female Action Sport Athlete categories.
The ESPY nominees for Best Action Sport Athlete:
BEST MALE ACTION SPORT ATHLETE NOMINEES
 Travis Rice, Snowboarding
Named "Rider of the Year" by Snowboarder Magazine and an "Adventurer of the Year" byNational Geographic, Rice has filmed outstanding video parts year after year, producing jaw-dropping shots like his switch 540 over Chad's Gap in Utah, a 120-foot backcountry gap jump.
 Kelly Slater, Surfing
As the youngest person to win surfing's top title (captured at the age of 20) and the oldest to do so (at the age of 39), Slater won his 11th ASP World Tour title in 2011. For the 2012 surf season, Slater is currently in second place in the world rankings.
 Ryan Villopoto, Motocross
The 2011 motocross season was a five-way battle between Villopoto and four top riders. Villopoto consistently finished toward the top of his class each round winning both the 2011 Motocross and the 2012 Supercross titles. In dominant fashion, Villopoto claimed his Supercross title winning nine of the first 14 events and clinching the crown with four races remaining.
 Shaun White, Snowboarding & Skateboarding
For 2011, White dominated in two sports where he earned his fifth consecutive SuperPipe gold at the winter version of X Games in 2011, landing a perfect 100 on his final run. Six months later in Los Angeles, White won his first Vert gold since 2007 and just his second X Games gold medal at summer in eight appearances.
 BEST FEMALE ACTION SPORT ATHLETE NOMINEES
 Jamie Anderson, Snowboarding
For both winter versions of X Games in Aspen, Colo. and Tignes, France in 2012, Anderson dominated women's Snowboard Slopesyle winning gold at both events. Anderson continued her winning streak by taking the title at four Burton U.S. Open Slopestyle competitions – giving her the overall Burton title for 2012.
 Kelly Clark, Snowboarding
Clark has dominated the past two years with a winning streak of 16 major halfpipe events, gold two years in a row at the winter version of X Games (Aspen, Colo. & Tignes, France) and has won the Dew Tour Cup for two-consecutive years.
Carissa Moore, Surfing
As of July 2011, Moore has won six ASP Women's World Tour events, two ASP WQS 6-Star events and an unprecedented 11 NSSA Titles. For 2011, Moore was declared the ASP Women's World Champion – the youngest winner of the Title. Throughout the 2011 Tour, Moore won the Billabong Rio Pro, Commonwealth Bank Beachley Classic and the Roxy Pro Gold Coast.
 Kaya Turski, Skiing
Turski defended her 2011 Ski Slopestyle gold at the winter version of X Games in 2012 for both Aspen and Tignes. Turski has three-peated at both X Games events and won both Dew Tour women's ski slopestyle competitions and the overall Dew Tour slopestyle crown for 2012.
"It is an honor to be nominated again for an ESPY," said Kelly Clark, the 2002 Winter Olympic gold medalist in Snowboard SuperPipe. "Being included as a nominee with such an amazing group of talented women is a bigger honor."
Fans will determine the winners in all ESPY categories (except the Arthur Ashe Courage Award and other special awards) by voting online or on ESPN Mobile Web at ESPN.com/espys. Voting for Best Team will stay open during the live show on ESPN.com/espys and Twitter where fans can vote for their team by using the hash tag #BestTeam accompanied by the team name.
Image is a photo by Veronica Belmont courtesy Wikimedia Commons