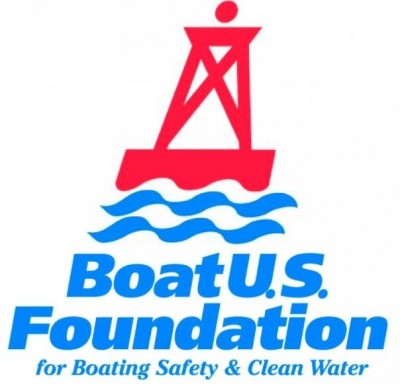 As the first significant storm of the year, Debby, fades to memory, boaters have been put on notice that hurricane season has arrived. When the next hurricane approaches, hauling a boat to dry land offers the most protection from damage. However, that comes with a cost making the decision potentially expensive. That's why having "Hurricane Haul-Out" coverage in your boat's insurance policy, which helps defray the cost to remove a boat from the water and get it out of harm's way, is so important.
All BoatUS Insurance Program boat policies include "Named Storm Haul-Out Reimbursement." When a boat is in the path of a NOAA-named storm (within the five-day "cone") and a hurricane watch or warning is posted, a boater is eligible for 50% of the cost of labor, up to $1,000, to have the boat professionally hauled, prepared and tied-down by professionals which includes marina or boat club staff, dock masters or marine surveyors. If the boat cannot be hauled, the coverage also includes services of a paid captain to move the boat to a hurricane hole (safe area). With coverage through BoatUS, a hurricane haul-out does not penalize a policyholder.
While having a hurricane haul-out does cost the boater some money, it's potentially far less than if the boat sustained damage or became a total loss. There's also less chance for damage to marina docks and other facilities, which means they can recover quicker – and remain in business. "Just one boat breaking free of her lines can potentially sink other boats and cause thousands of dollars damage to the marina, leaving you without a slip to come home to," added BoatUS Damage Avoidance Director Bob Adriance.
BoatUS also offers free online help with the web's most complete hurricane resource center designed specifically for boaters, clubs and marinas at www.BoatUS.com/Hurricanes. It includes detailed storm-tracking information as well as the no-cost, downloadable Boater's Guide to Preparing Boats and Marinas for Hurricanes. Additionally, West Marine, the country's largest retailer of boating supplies and accessories, has a 17-minute video at www.westmarine.com/hurricane on how to prepare for a hurricane with specific instructions for varying types of boats.
A Real Story:
Last August, a few days before Hurricane Irene approached, BoatUS received a frantic phone call from a marina owner whose property was in Irene's crosshairs. The owner was calling because he had heard about the BoatUS insurance program's haul-out feature, and wanted to know if it was true. BoatUS responded to him that yes, his marina was within 'the five-day cone' and the haul-out coverage was in effect. Barely a nanosecond passed before the owner advised BoatUS to "Hang on a minute," put down the phone, and in a loud, clear voice said, "OK, let's haul out all of the BoatUS boats now!" Eventually, over 1,000 policyholders took advantage of the "Hurricane Haul-Out" feature with Irene – the most ever for a single storm.
For more information on the BoatUS Insurance Program, or to get a free quote online, go to www.BoatUS.com/insurance or call 800-283-2883. Boaters can choose from an array of policy options, including specialized coverage for watersports, angling enthusiasts and fishing guides.
Logo courtesy of BoatUS