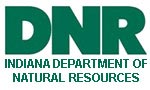 A public open house at Fort Harrison State Park, July 17, offers a chance to learn about its improvements during the last several years and its plans for the future.
The free open house is from 6-8:30 p.m. in the Roosevelt Room at the Fort Harrison State Park Inn, 5830 N. Post Road, Indianapolis. Light refreshments will be served, compliments of The Garrison Restaurant.
A short, informational presentation will start at 7 p.m. Before and after the presentation, visitors can also meet and talk with staff and with volunteer groups that support the park.
Fort Harrison State Park was once the Fort Harrison Military Reservation that was part of the U.S. Army from 1906 to 1995. The Department of Natural Resources opened the park in 1996 using 1,700 acres of the most natural areas left from the military reservation.
The park features hiking trails, paved walking paths, new multi-use trails allowing mountain biking, guided horse trails, picnic areas, fishing, the Museum of 20th Century Warfare, and a new visitors center.
For more information, call (317) 591-0904 between 8 a.m. and 4 p.m.
Image courtesy Indiana Department of Natural Resources