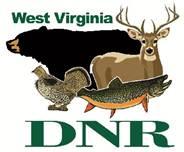 West Virginia's state parks were not spared from nature's forces on June 29 and July 1. "The storms were swift and created extensive damage to some areas and other areas were left unscathed," said Ken Caplinger, chief of West Virginia's state park system. "What I can say is that park employees acted instinctively to unusual occurrences and maintain safety with limited staff or notice. The recent weather gave little warning."
A large number of areas were affected. Some are open, some are partially open, and some are closed. The central parks office is maintaining an update of park open status at http://www.wvstateparks.com/update/
"It isn't a real-time update, but it provides a greater understanding of the extent of our facilities and services," said Caplinger.
Parks such as Cass Scenic Railroad, North Bend, Cacapon Resort, Cathedral, Prickett's Fort and Tomlinson Run state parks have reopened or were not affected by the storm's path.
Otherwise, some parks remain closed and staff continues to work on tree removal and infrastructure repairs. Parks that are closed include Hawks Nest, Babcock, Cedar Creek, Kanawha State Forest, and Watoga.
As power returns to the areas, parks also will resume normal operations. Visitor and guests traveling to state parks and forests should attempt to call the area prior to arrival and ask for current conditions. Park phone numbers are on the individual state parks websites as well as available via the Tourism call center at 800 CALLWVA from 9 a.m. – 5 p.m.
"The level of dedication and determination by park staff across West Virginia is evident as parks resume operations. Staff refuses to give up," said Caplinger. "Park patrons, volunteers and area resources have been equally supportive and understanding as we work through our recovery process over this holiday week."
Image courtesy West Virginia Division of Natural Resources