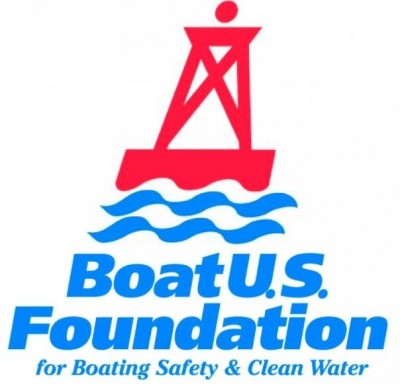 Boaters in the Mississippi Delta region have a new and low-cost way to get help if they run aground, run out of fuel or have a mechanical breakdown. Capt. Shane O'Neal, who runs TowBoatUS "ports" in six other locations in Tennessee and Alabama, has opened TowBoatUS Lafitte, Louisiana. O'Neal has selected a well-known commercial tug captain, shrimper and angler, Capt. Joshua Encalade to run the new location. Encalade, who also hails from the area, has a USCG Unlimited Masters License.
O'Neal said of his seventh location, "It may take me a while to grow the business, but once word gets out that with TowBoatUS, you can always call 24/7 for assistance, I believe boaters and anglers will see the value in membership." Much like an auto club for boaters, TowBoatUS offers on-the-water towing plans for freshwater boaters and anglers for just $58 a year, which includes BoatUS membership. Without a towing plan, boaters face costs that average $600 per incident nationally.
A 24-foot Sea Ark response vessel with a red hull and white "TowBoatUS" is fully rigged for towing and salvage work, carrying extra fuel and engine fluids, pumps, dive gear and battery "jump packs."
The new location covers a 50-mile "extended" service area including the Gulf and waters in- between, including Bayou Rigolettes, Bayou Perot, Lake Salvador and Little Lake. TowBoatUS also has other locations in East and West Lake Ponchartrain, Lake Charles and Biloxi. To see the location of TowBoatUS Lafitte on a map, go to BoatUS.com/Lafitte.
O'Neal, a former firefighter and lifelong boater, became familiar with TowBoatUS through personal need. Years ago, his own boat broke down on a lake without a towing service, and Good Samaritans were hard to come by. "A lot of people think they can call a family member or friend to come get them anytime they break down, but the reality is that often does not work out that way." He opened his first port on Chickamauga Lake, Tennessee, in 2008. Since then, O'Neal's towing business has been one of the fastest growing in the BoatUS towing fleet, which has over 300 locations and over 600 towing assistance vessels – three times larger than the closest competitor.
TowBoatUS Laffite can call 24 hours a day at 423-326-9768, through the BoatUS toll-free dispatch service at 800-391-4869, or by hailing on VHF Channel 16. For more information, go to www.BoatUS.com/towing or call 800-391-4869.
Logo courtesy of BoatUS