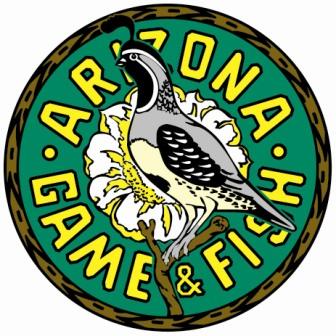 Rabies testing of three black bears removed from the vicinity of the recent human attacks at Ponderosa Campground and Thompson Draw II has been reported as negative. The rabies tests were carried out by the Arizona Department of Health Services.
The Arizona Game and Fish Department is now awaiting results from a DNA analysis being conducted by the nationally-recognized Wyoming Game and Fish Wildlife Forensic and Fish Health Laboratory. The DNA analysis will provide information that could help Game and Fish officers link the attacks to one or more bears and help tie the bears that were removed to the three incidents.
"The negative rabies tests help us rule out that the bears that we removed, and that may be responsible for the attacks, were not behaving aggressively due to the rabies virus," said Dr. Anne Justice-Allen, Arizona Game and Fish Department wildlife veterinarian. "Next we will wait for the DNA analysis to be complete to confirm whether the attacks are related and if the forensic evidence connects any of the bears that were removed to one or more of the attacks."
Rabies testing was necessary to determine if the victims were exposed to the virus, and can only be conducted on a deceased animal, making it necessary to lethally remove the bears.
The first and third attack occurred on May 31 and June 24, respectively, at the Ponderosa Campground just east of Payson. The second attack took place on June 21 in the Thompson Draw II area, which is approximately one mile from the Ponderosa Campground.
Logo courtesy of the Arizona Game and Fish Department