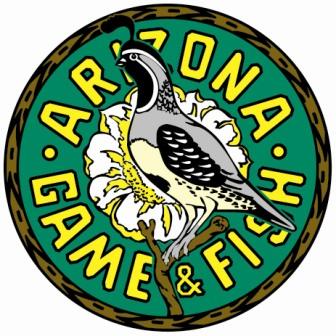 Results of DNA testing on two of the three black bears removed from Arizona due to recent attacks confirmed that neither of the bears were involved in the most recent attack at Ponderosa Campground on June 24. A lack of DNA material from the first two victims' belongings resulted in inconclusive analysis on the first two attacks.
Testing of bear hair samples from the most recent attack did confirm that the offending bear in that case is a male. Additional DNA analysis is being conducted using different samples from that incident in attempt to arrive at a more conclusive decision.
"The DNA results came back inconclusive on two of the attacks because of a lack of DNA material to analyze. We meticulously attempted to remove any available DNA samples from the first two victims' personal belongings and submitted quite a few hairs. Unfortunately, the samples were hair that was shed, not plucked or pulled, which means there was no root and no DNA material," said Dr. Anne Justice-Allen, the Arizona Game and Fish Department's wildlife veterinarian. "So, it could be that one of the bears removed was involved in one or both of the first two attacks."
The analysis was done by the nationally-recognized Wyoming Game and Fish Wildlife Forensics and Fish Health Laboratory in Laramie, Wyo.
Wildlife officers from Game and Fish and personnel from the U.S. Department of Agriculture's Wildlife Services lethally removed the three black bears in the past week from the vicinity around where the attacks occurred after dogs tracked them from scent trails found near the site of the attacks.
"We will continue intensive surveillance and trapping efforts until the offending animal(s) is found or it is no longer feasible to continue operations," said Rod Lucas, regional supervisor for Game and Fish. "Our wildlife officers chose their profession because of their love for wildlife and the outdoors. They do not enjoy destroying animals, but safeguarding the public in instances such as these dictates an aggressive approach. The offending animals' actions are bold and extremely predatory in nature, and still remain a threat."
Rabies tests carried out by the Arizona Department of Health Services on all three animals came back negative.
The first and third attack occurred on May 31 and June 24, respectively, at the Ponderosa Campground 10 miles east of Payson. The second attack took place on June 21 in Tonto Village, the Thompson Draw II subdivision, which is approximately one mile north of the Ponderosa Campground.
Logo courtesy of the Arizona Game and Fish Department